Google Pixel C review: the best Android tablet is a viable iPad competitor
Submitted by Rianne Schestowitz on Monday 11th of January 2016 08:45:39 AM
Filed under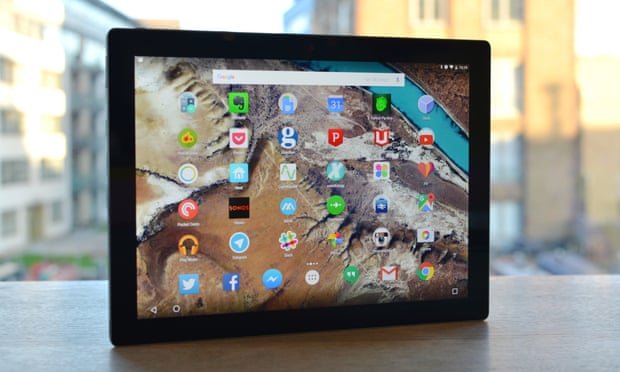 The Pixel C is Google's first own-brand tablet, designed and made via China by Google and is the best Android tablet available at the moment.
The Pixel C joins the Chromebook Pixel - the first piece of hardware designed solely by Google - but instead of running Chrome OS the Pixel C runs the latest version of Android 6.0 Marshmallow, making it the first tablet to do so.
More in Tux Machines
IPFire 2.19 Now Supports On-Demand IPsec VPNs, Core Update 110 Is Now Available

IPFire's Michael Tremer announced today, April 28, 2017, the release of IPFire 2.19 Core Update 110, a new stable maintenance version of the open-source, Linux-based firewall operating system. Coming two and a half months after the previous point release, IPFire 2.19 Core Update 110 is here to implement support for on-demand IPsec (Internet Protocol Security) VPNs (Virtual Private Networks), which might just come in handy to those who deal with a huge amount of IPsec net-to-net connections on their infrastructures.

Wine 2.7 Has Been Released

Canonical Releases Snapd 2.25 Snappy Daemon for Ubuntu Linux, Here Is What's New

Canonical's Snappy team, through Michael Vogt, announced today, April 28, 2017, the release and immediate availability of the Snapd 2.25 Snappy daemon for all supported Ubuntu Linux OSes, as well as other GNU/Linux distributions.

Ubuntu Devs Work on Rebasing Ubuntu 17.10 (Artful Aardvark) to Linux Kernel 4.11

It looks like the Ubuntu Kernel team is back at work after taking a short break, and they recently published another installation of their bi-weekly newsletter to inform the Ubuntu Linux community about what to expect in the coming weeks.