After-dinner Mint? Stylish desktop finale released as last of the 17 line
Submitted by Roy Schestowitz on Thursday 14th of January 2016 04:46:44 PM
Filed under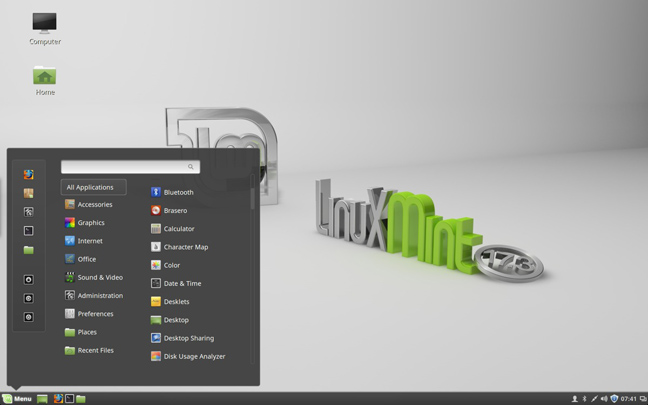 Linux Mint 17.3, recently released, will be the last release of the Mint 17 line.
It is the culmination of work that began two years ago, and the final edition of Mint based on Ubuntu 14.04 LTS .
With the stability of an Ubuntu LTS release as the base system, Linux Mint has had eighteen months of development time to focus on the things that make Mint, Mint.
More in Tux Machines
Leftovers: Software

today's howtos

More Games for GNU/Linux

Red Hat News

Today we announced that Gartner has named Red Hat Storage as a Visionary in its first ever Magic Quadrant for Distributed File Systems and Object Storage. This is a great honor and solid recognition by a leading IT analyst of Red Hat's vision and prominence in the market with Red Hat Gluster Storage and Red Hat Ceph Storage.

Jim Whitehurst, CEO of Raleigh-based open-source technology firm Red Hat (NYSE: RHT), says the world – not just technology companies – are shifting toward "open." About 25 years ago, open-source operating platform Linux was born, Whitehurst tells the crowd at the All Things Open Conference early Wednesday. It was just a "bunch of geeks" getting together figuring it all out on an 8286 chip, he says.