KaOS 2016.01
Submitted by Rianne Schestowitz on Friday 15th of January 2016 08:57:04 AM
Filed under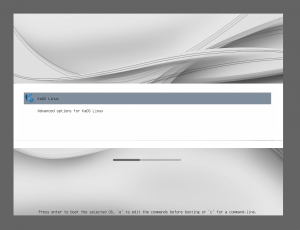 It is with great pleasure to present to you a first KaOS ISO for 2016.
As always with this rolling distribution you will find the very latest packages for the Plasma Desktop, this includes Frameworks 5.18.0, Plasma 5.5.3 and KDE Applications 15.12.1. Plasma 5.5 has brought new features in the Widget Explorer, expanded options in the Applications Launchers, new widgets including Color Picker & Disk Quota, restored support for legacy system tray icons, default font has moved to Noto and Desktop Tweaks for different handling of widgets plus option to disable the desktop toolbox.
Among the new Applications in 15.12 are Spectacle, the new screenshot capture program.
Many more are now fully ported to Frameworks 5 and are part of the stable tar release in their frameworks version.
More in Tux Machines
FreeBSD 11.0 Final Release ISO Images Available For Download

The Final Release of FreeBSD 11.0 is scheduled for Wednesday, September 28, 2016. However, the release builds have started to appear on FreeBSD's FTP mirrors and you can download the final ISO right now.

Android Leftovers

We are not sure if this was a mistake or a very discrete release, but it seems a few Xiaomi Mi Box devices have managed to make it to an unknown Walmart location's shelves. But that is only part of the exciting news. What is really getting us going is that we are finally seeing a solid price tag attached to the product. This photo displays a $69 price point, which happens to be quiet the deal. Keep in mind the Mi Box is no slouch; it can play 4K video at 60 fps and comes with all the goods any worthy Android TV can sport.

A short critique of Stallmanism

I like Stallman and tend to agree with him often: regarding software, or other politics. This article tries to constructively criticize some parts of the free software movement's ideology, which I collectively refer to as "Stallmanism" (only as pun). It is not an attempt at a personal attack on Stallman, and by reading further you will probably see my politics are very far from that: I coined the term Stallmanism simply because he is at the center of the movement and himself a primary source of the ideas I am critiquing.

Google may unveil merged Android and Chrome OS, dubbed Andromeda, at event

If you thought Google's October 4 event — where the firm is rumored to launch two smartphones, Google Home, Daydream VR, Chromecast Ultra, and Wi-Fi Routers — wasn't packed enough, think again. It has been a long time coming, but Google may finally offer a peak at Andromeda, an operating system that sees the merger of Android and Chrome OS. Andromeda is the code name for the long-rumored merger, and Android Police says it have been sitting on a rumor that Google may demo the OS in October. What made the company share it now? A tweet from Hiroshi Lockheimer, senior vice president of Android, Chrome OS, and Google Play at Google.