KaOS 2016.01
Submitted by Rianne Schestowitz on Friday 15th of January 2016 08:57:04 AM
Filed under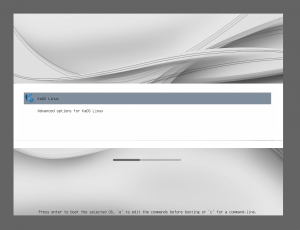 It is with great pleasure to present to you a first KaOS ISO for 2016.
As always with this rolling distribution you will find the very latest packages for the Plasma Desktop, this includes Frameworks 5.18.0, Plasma 5.5.3 and KDE Applications 15.12.1. Plasma 5.5 has brought new features in the Widget Explorer, expanded options in the Applications Launchers, new widgets including Color Picker & Disk Quota, restored support for legacy system tray icons, default font has moved to Noto and Desktop Tweaks for different handling of widgets plus option to disable the desktop toolbox.
Among the new Applications in 15.12 are Spectacle, the new screenshot capture program.
Many more are now fully ported to Frameworks 5 and are part of the stable tar release in their frameworks version.
More in Tux Machines
Mozilla involves the community in its "open-source" rebrand

Mozilla is bending the terms of the rebrand with a "branding without walls" open-source initiative.

RPi 3 add-on loads up on sensors, wireless radios

Matrix Labs's FPGA-driven "Matrix Creator" IoT daughter board for the Raspberry Pi 3 is loaded with sensors, 802.15.4 radios, and a mic array. The disc-shaped Matrix Creator add-on for the Raspberry Pi is based on AdMobilize's successfully Kickstartered Matrix home automation and surveillance hub. AdMobilize spun off Matrix Labs, which has now built this cheaper, board-level version of the product.

Canonical Releases Snapcraft 2.12 Snaps Creator with New Parts Ecosystem, More

Today, June 29, 2016, Canonical has had the great pleasure of announcing the release of the highly anticipated Snapcraft 2.12 Snappy creator tool for the Ubuntu Linux operating system.

AMDGPU-PRO Driver 16.30 Officially Released with Support for Ubuntu 16.04 LTS

Today, June 29, 2016, AMD released the final version of the AMDGPU-Pro 16.30 graphics driver for GNU/Linux operating systems, bringing support for new technologies like the Vulkan API.