GNOME 3 Is Soon Turning Five Years Old: How Are You Liking It?
Submitted by Roy Schestowitz on Sunday 17th of January 2016 03:46:14 PM
Filed under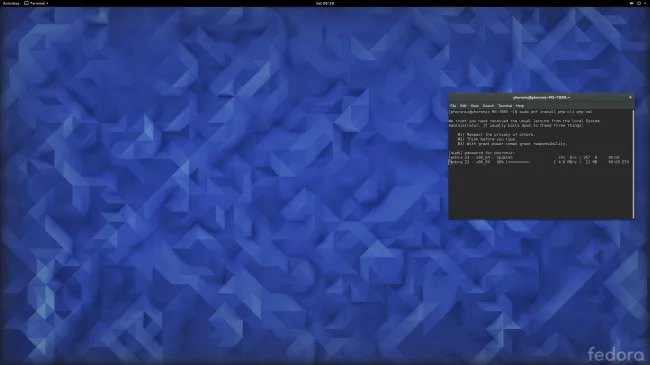 Come April it will be five years since the release of GNOME 3.0. The GNOME desktop has certainly evolved a lot since going back to GNOME 3.0, but what do you think of it?
I was wary of GNOME 3 at first, but after several releases, it's been running great and I'm back to using GNOME on many test systems at Phoronix. In fact, last year when switching from Ubuntu to Fedora on my most critical system, also marked the move back to using GNOME as my main desktop environment. Since GNOME 3.12 or so I've been quite happy with the experience and with GNOME 3.16~3.18 it feels really rock solid.
»
Printer-friendly version

644 reads

PDF version
More in Tux Machines
Intel Graphics On Ubuntu: GNOME vs. KDE vs. Xfce vs. Unity vs. LXDE

For those wondering how the Intel (U)HD Graphics compare for games and other graphical benchmarks between desktop environments in 2018, here are some fresh benchmarks using GNOME Shell on X.Org/Wayland, KDE Plasma 5, Xfce, Unity 7, and LXDE.

Linux Kernel 4.15 Delayed Until Next Week as Linus Torvalds Announces Ninth RC

It's not every day that you see a ninth Release Candidate in the development cycle of a new Linux kernel branch, but here we go, and we can only blame it on those pesky Meltdown and Spectre security vulnerabilities that affect us all, putting billions of devices at risk of attacks. That, and the fact that things haven't calmed down since last week's eight Release Candidate, which was supposed to be the last for the upcoming series. According to Linus Torvalds, there are still has some networking fixes pending, and there's also a very subtle boot bug that was discovered the other day. Also: Linux 4.15 Goes Further Into Overtime: Linux 4.15-rc9

Review: Ubuntu MATE 17.10

Ubuntu MATE 17.10 is a solid release with a few minor caveats about the Mutiny layout. The Traditional MATE layout is very nice, but Mutiny still needs some work. For users who want the classic GNOME 2 look-and-feel, Ubuntu MATE is an excellent choice. However, Unity users looking for a Unity-like experience should still give Ubuntu MATE with the Mutiny layout a try, but need to be aware that it does have some issues and it won't work exactly like Unity. The Contemporary layout is also an option for Unity users, but is even further removed from the Unity experience than Mutiny is.

Today in Techrights