Linux 3.5 Through Linux 4.4 Kernel Benchmarks: A 19-Way Kernel Showdown Shows Some Regressions
Submitted by Rianne Schestowitz on Friday 22nd of January 2016 09:43:12 PM
Filed under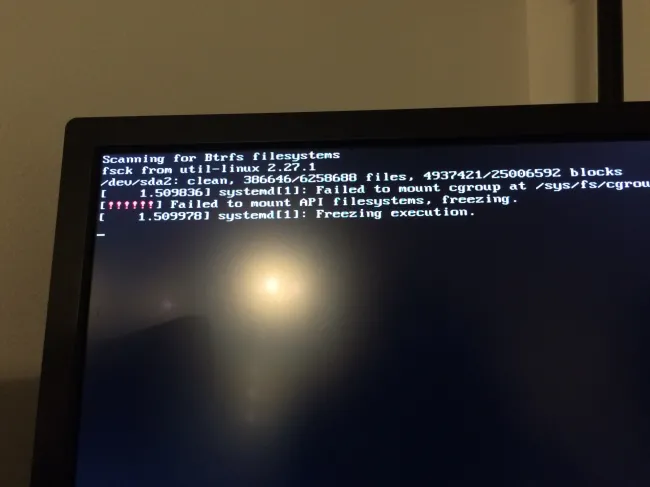 What better way to spend a cold Friday morning than looking at some kernel benchmarks, so up for your viewing pleasure today are benchmarks of every kernel major release going from the Linux 3.5 kernel up through the latest Linux 4.4 stable kernel release. All the tests were done on the same system and there are actually some interesting performance changes to note with these Linux kernel tests going back to the summer of 2012.
The system I used this week for carrying out this Linux 3.5 to Linux 4.4 kernel comparison was the Xeon E5-2687W v3 Haswell processor (10 cores plus Hyper Threading), MSI X99S SLI PLUS motherboard, 16GB of DDR4 memory, a PNY CS121 120GB solid-state drive, and AMD FirePro V7900 (Cayman) graphics card. All of the hardware was maintained the same throughout testing and each kernel was tested with its defaults as obtained from the Ubuntu Mainline Kernel PPA archive; so you can fetch from there if you are curious about any of the Kconfig and other defaults.
More in Tux Machines
Intel Core i9 7900X Linux Benchmarks

Since the Intel Core-X Series were announced last month at Computex, I've been excited to see how well this high-end processor will perform under Linux... Linux enthusiasts have plenty of highly-threaded workloads such as compiling the Linux kernel, among other packages, and thus have been very excited by the potential of the Core i9 7900X with its ten cores plus Hyper Threading and sporting a 13.75MB cache. With finally having an X299 motherboard ready, here are my initial Ubuntu Linux benchmarks for the i9-7900X.

KDE Plasma 5.10.3 Desktop Environment Improves Plasma Discover's Flatpak Backend

Today the KDE Project announced the release and general availability of the third stable update to the KDE Plasma 5.10 desktop environment, which was unveiled at the end of May 2017.

Ubuntu 17.10 Finishes Its Transition to Python 3.6, Ubuntu 16.10 EOL Coming July

Canonical today published a new installation of the Ubuntu Foundations Team weekly newsletter to inform the Ubuntu Linux community on the progress made since last week's update.

6 Linux clipboard managers to boost your productivity

During a recent episode of Bad Voltage, each presenter had to name a small Linux utility we were surprised more people didn't regularly use. Fellow Opensource.com Community Moderator Ben Cotton suggested this topic would be of interest to the Opensource.com community, and I think he's correct. Thanks for the suggestion, Ben. The item I chose to highlight is a clipboard manager. For those of you not familiar with a clipboard manager, it's a small program that runs in the background and keeps a history of everything you save to the clipboard. It sounds simple, and it is, but it will likely boost your productivity more than you'd initially anticipate. It also comes in handy when you copy something, only to realize that means you've lost something else in the clipboard that you actually needed.