Linux 3.5 Through Linux 4.4 Kernel Benchmarks: A 19-Way Kernel Showdown Shows Some Regressions
Submitted by Rianne Schestowitz on Friday 22nd of January 2016 09:43:12 PM
Filed under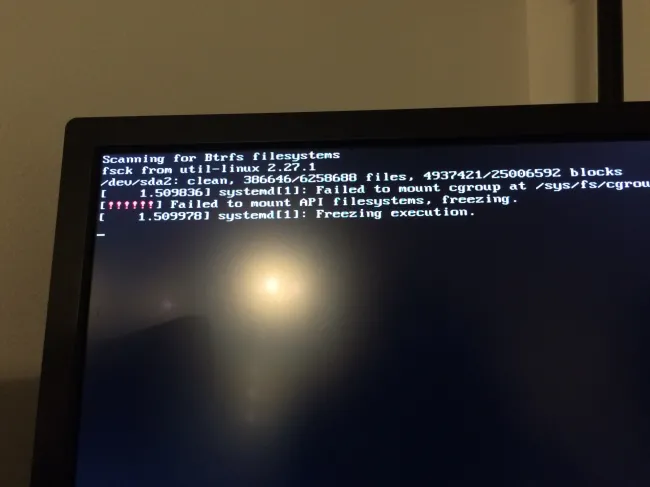 What better way to spend a cold Friday morning than looking at some kernel benchmarks, so up for your viewing pleasure today are benchmarks of every kernel major release going from the Linux 3.5 kernel up through the latest Linux 4.4 stable kernel release. All the tests were done on the same system and there are actually some interesting performance changes to note with these Linux kernel tests going back to the summer of 2012.
The system I used this week for carrying out this Linux 3.5 to Linux 4.4 kernel comparison was the Xeon E5-2687W v3 Haswell processor (10 cores plus Hyper Threading), MSI X99S SLI PLUS motherboard, 16GB of DDR4 memory, a PNY CS121 120GB solid-state drive, and AMD FirePro V7900 (Cayman) graphics card. All of the hardware was maintained the same throughout testing and each kernel was tested with its defaults as obtained from the Ubuntu Mainline Kernel PPA archive; so you can fetch from there if you are curious about any of the Kconfig and other defaults.
»
Printer-friendly version

868 reads

PDF version
More in Tux Machines
Android Leftovers

An Early Look At Linux 4.16 Performance On Five Systems

Here are some preliminary benchmarks of the Linux 4.16 development kernel compared to Linux 4.15 stable on five different systems. Last week I began testing out the Linux 4.16 kernel on a few different boxes and it's been going rather well (sans the ongoing AMD Raven Ridge Linux issues...). For some initial Linux 4.16 kernel benchmarks I have results today to share for a Core i5 6600K, Core i7 6800K, Xeon E3-1280 v5, Core i9 7980XE, and Ryzen 7 1800X as a few of the available boxes for testing. Tests on other hardware and a greater variety of tests will be coming in the days and weeks ahead as Linux 4.16 continues to stabilize.

Oracle open-sources DTrace under the GPL

Oracle appears to have open-sourced DTrace, the system instrumentation tool that Sun Microsystems created in the early 2000s and which has been beloved of many-a-sysadmin ever since. As noted by developer Mark J. Wielaard, this commit by an Oracle developer shows that something is afoot.

KDE receives 200,000 USD-donation from the Pineapple Fund

KDE e.V. is announcing today it has received a donation of 200,000 USD from the Pineapple Fund. With this donation, the Pineapple Fund recognizes that KDE as a community creates software which benefits the general public, advances the use of Free Software on all kinds of platforms, and protects users' privacy by putting first-class and easy to use tools in the hands of the people at zero cost. KDE joins a long list of prestigious charities, organizations and communities that the Pineapple Fund has so generously donated to. "KDE is immensely grateful for this donation. We would like to express our deeply felt appreciation towards the Pineapple Fund for their generosity" said Lydia Pinscher, President of KDE e.V.. "We will use the funds to further our cause to make Free Software accessible to everyone and on all platforms. The money will help us realize our vision of creating a world in which everyone has control over their digital life and enjoys freedom and privacy".