Linux 3.5 Through Linux 4.4 Kernel Benchmarks: A 19-Way Kernel Showdown Shows Some Regressions
Submitted by Rianne Schestowitz on Friday 22nd of January 2016 09:43:12 PM
Filed under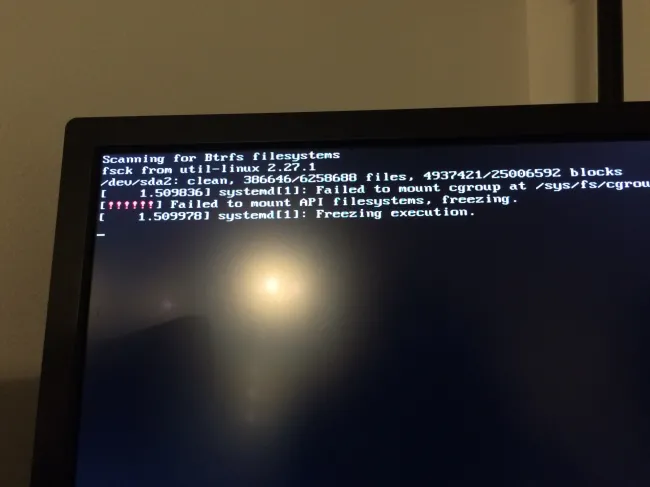 What better way to spend a cold Friday morning than looking at some kernel benchmarks, so up for your viewing pleasure today are benchmarks of every kernel major release going from the Linux 3.5 kernel up through the latest Linux 4.4 stable kernel release. All the tests were done on the same system and there are actually some interesting performance changes to note with these Linux kernel tests going back to the summer of 2012.
The system I used this week for carrying out this Linux 3.5 to Linux 4.4 kernel comparison was the Xeon E5-2687W v3 Haswell processor (10 cores plus Hyper Threading), MSI X99S SLI PLUS motherboard, 16GB of DDR4 memory, a PNY CS121 120GB solid-state drive, and AMD FirePro V7900 (Cayman) graphics card. All of the hardware was maintained the same throughout testing and each kernel was tested with its defaults as obtained from the Ubuntu Mainline Kernel PPA archive; so you can fetch from there if you are curious about any of the Kconfig and other defaults.
More in Tux Machines
Linux Graphics

A few days back I wrote about a Vulkan renderer for a PlayStation emulator being worked on and now the code to that Vulkan renderer is publicly available. For those wanting to relive some PlayStation One games this week or just looking for a new test case for Vulkan drivers, the Vulkan renderer for the LibRetro Beetle/Mednafen PSX emulator is now available, months after the LibRetro folks made a Vulkan renderer for the Nintendo 64 emulator.

The Etnaviv DRM-Next pull request is not nearly as exciting as MSM getting Adreno 500 series support, a lot of Intel changes, or the numerous AMDGPU changes, but it's not bad either for a community-driven, reverse-engineered DRM driver for the Vivante graphics cores.

Ubuntu is preparing Mesa 12.0.4 for Ubuntu Xenial and Yakkety users. It's not as great as Mesa 13, but at least there are some important fixes back-ported. Mesa 12.0.4 is exciting for dozens of bug fixes, including the work to offer better RadeonSI performance. But with Mesa 12.0.4 you don't have the RADV Vulkan driver, OpenGL 4.5, or the other exciting Mesa 13 work.

Games for GNU/Linux

Mageia 5.1 Released, Tumbleweed's Latest, Most Secure

The Mageia project today announced the release of stopgap version 5.1, an updated "respin" of 5.0 and all updates. The Daily Dot posted their picks for the most sure operating systems and the Hectic Geek is "quite pleased" with Fedora 25. Matthew Garrett chimed in on Ubuntu unofficial images and Dedoimedo reviewed Fedora-based Chapeau 24.

SparkyLinux 4.5 is out

There is an update of SparkyLinux 4.5 "Tyche" available now. As before, Sparky "Home" editions provide fully featured operating system based on Debian 'testing' with desktops of your choice: LXDE, LXQt, KDE, MATE and Xfce.