The Linux Foundation and the Uneasy Alliance
Submitted by Roy Schestowitz on Thursday 28th of January 2016 01:44:49 AM
Filed under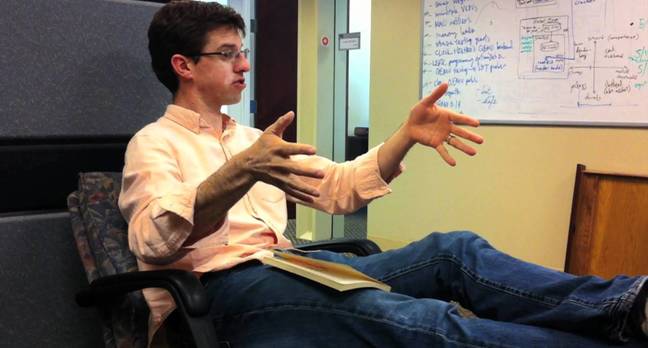 Meanwhile, the comments on Garrett's blog suggest that, whatever else happens, Garrett has tapped into a general perception. For instance, the community site FOSS Force discussed the issue under the headline "Linux Foundation Sells Out."
Clearly, to many, the Linux Foundation represents the community poorly. However, the accuracy of that perception seems more mixed that either side seems willing to acknowledge.
Also: 'Unikernels will send us back to the DOS era' – DTrace guru Bryan Cantrill speaks out
»
Printer-friendly version

690 reads

PDF version
More in Tux Machines
Open source licensing: What every technologist should know

If you're a software developer today, you know how to use open source software, but do you know how and why open source licensing started? A little background will help you understand how and why the licenses work the way they do.

Kali Linux 2017.2 Release

We are happy to announce the release of Kali Linux 2017.2, available now for your downloading pleasure. This release is a roll-up of all updates and fixes since our 2017.1 release in April. In tangible terms, if you were to install Kali from your 2017.1 ISO, after logging in to the desktop and running 'apt update && apt full-upgrade', you would be faced with something similiar to this daunting message: Also: Kali Linux 2017.2 Released With New Hacking Tools — Download ISO And Torrent Files Here

Open source-based business lessons from a seasoned CEO

The default now is to build from open and in the open. So that's a positive. The downside is that by open source being the default, we may be getting a little lazy. If you remember back 5-10 years, open sourcing was a big deal, and it forced a level of rigor that may have led, in some cases, to founders and early investors taking better approaches to building their company—for example, shifting towards SaaS wherever possible, in part because of the ability to demonstrate clear value versus their own open source.

Keeping up with advances in open source database administration

The world of open source databases is rapidly evolving. It seems like every day brings a new release of an open source technology that might make a database administrator's life easier, if only he or she knew about it. Fortunately, there are many ways to stay on top of what's going on with open source database technology. One such way is the Percona Live Open Source Database Conference, taking place next week in Dublin, Ireland. We've covered Percona Live before, and invite you to take a look back at some of our previous stories. From IoT to big data to working with the cloud, there's plenty to keep up with. Here are a look at a couple of the sessions you might enjoy, as described by the speakers.