Google deep learning capabilities heading to Android, creating phones that can think like people
Submitted by Rianne Schestowitz on Thursday 28th of January 2016 10:32:09 AM
Filed under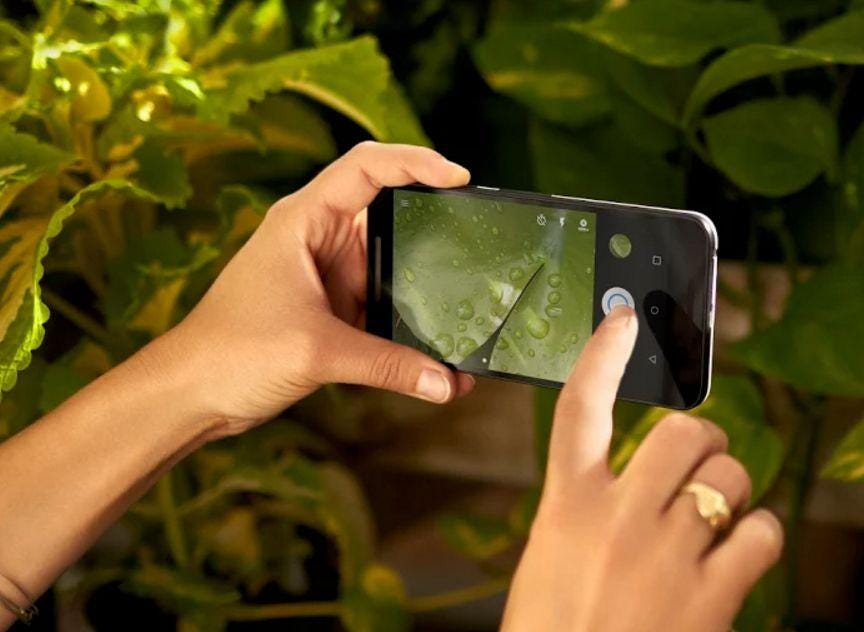 Your next Android phone might be able to see like a real human being.
Google has announced that it is to integrated deep learning into its phone operating system, allowing the phones to use algorithms to recognise what is in pictures and think about it like a person.
The company has begun a tie-up with Movidius, a company that makes chips that help with "machine vision". The two companies have already worked together on Google's Project Tango, which uses a series of cameras to allow computers to be able to see spaces in 3D.
»
Printer-friendly version

885 reads

PDF version
More in Tux Machines
Security Leftovers

12 Best Free and Open Source OCR Tools

Optical Character Recognition (OCR) is the conversion of scanned images of handwritten, typewritten or printed text into searchable, editable documents. OCR software is able to recognise the difference between characters and images, and between characters themselves. The use of paper has been displaced from some activities. For example, the vast majority of journeys on the London Underground are made using the Oyster card without a paper ticket being issued. We have witnessed talk of a paperless office for more than 40 years. However, the office environment has shown a resistance to remove the mountain of paper generated. Things have changed in the past few years, with a marked shift in the paperless office concept. Paper documents contain a wealth of important management data and information that would be better stored electronically. There is computer software that makes this conversion possible. The benefit of scanning documents is not purely for archival reasons. OCR technology is vital for gaining access to paper-based information, as well as integrating that information in digital workflows. The selection of the right OCR tool is dependent on specific needs. For some, online OCR services may be useful, but there are privacy concerns and file size limitations. This article focuses on desktop, open source OCR software that offer good recognition accuracy and file formats. We cover OCR engines as well as front-end tools. OCR software is not mainstream so open source alternatives to proprietary heavyweight software are fairly thin on the ground. Matters are also complicated by the fact that OCR computer software needs very sophisticated algorithms to translate the image of text into accurate actual text. The software also has to cope with images that contain a lot more than text, such as layouts, images, graphics, tables, in single or multi pages.

today's howtos

This tutorial explains how someone can setup C++ language and Qt Software Development Kit on Ubuntu 21.10 for doing software development that is world-class, full-featured, complete and crossplatform under free software licenses. For your information, Qt is the material that built professional computing software like Kubuntu, KDE and Telegram. With this tutorial you will get a full set of tools ready to use consisted of an advanced IDE Qt Creator, a GUI editor Qt Designer, a lot of code examples Qt Examples, an internationalization tool Qt Linguist and a documentation viewer Qt Assistant aside from the compiler G++ and the build tool QMake. Let's start!

Apache Cassandra is a free and open-source NoSQL database management system drawn to manipulate large amounts of information across many servers, providing high availability with no single point of failure. I am not going into the details of NoSQL database. I am going to so you how you can install Apache Cassandra on Ubuntu based Linux distributions.

As I seem to have settled on Firefox as the main browser in EasyOS, I still want to keep a WYSIWYG HTML editor in the build, builtin. So, my mind turned to considering old versions of SeaMonkey... Looking at my old notes, the 1.1 series look good. Very old, version 1.1.19 was the last, released, I think, in 2010. The 1.1 series was the last, I think, that can be configured to build a standalone composer. But, then, with SM you get the browser and composer editor, both, for not much increase in size. So why not build the suite. The browser could be a substitute for the 'surfer' HTML viewer that I am currently using to view local help files in Easy.

Hello, friends. In this post, you will learn how to install Proxmox on a completely clean server. For this, then I will use a virtual machine but the procedure is simple and the same as on a real physical server. What is Proxmox? Proxmox VE "Virtual Environment" is a powerful enterprise-level virtualization platform 100% free and unlimited in its use. Of course, it has a license that allows us to obtain additional features that facilitate the administration of it. But in general, we can use it in many of our projects for free. Proxmox is essentially a Debian that adds KVM virtualization and Container-based Virtualization. Therefore the whole base is Free and this makes it possible for the final product to be free. How is it supported? The proxmox business model is based on training, certifications, and support and as I mentioned an enterprise license. One of the main advantages of Proxmox is that it has a JavaScript web interface. This has an intuitive design where all KVM clients, Linux containers, storage units, and clusters are displayed. So, let's go for it.

This week in KDE: Fixing a bunch of annoying bugs

This was a major bug squashing week, with quite a lot of annoying issues fixed–some recent regressions, and many longstanding issues as well. On the subject of bugs and recent regressions, I'm starting to think from a higher level about how we can prevent them. KDE has largely conquered our historical issues of excessive resource consumption and visual ugliness, and our next major challenge on the path towards world domination is reliability. One idea I'm toying with is starting an initiative to focus on the "15 minute bugs"–those embarrassing issues that can easily be found within just a few minutes of using the system normally. Here is a preliminary list of these issues in Plasma. I would encourage any experienced developers to try to focus on them! The impact will be very high. Also: KDE Squashes Many "Annoying" Bugs As It Works To Improve The Desktop's Reliability.