Bernie Sanders' campaign is right, Microsoft could hurt election -- open source is needed
Submitted by Rianne Schestowitz on Thursday 28th of January 2016 07:57:01 PM
Filed under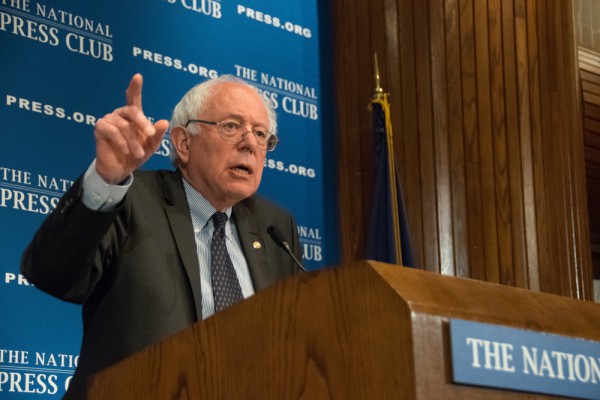 When it comes to government agencies at all levels, and things like the voting process, I am a hardcore believer in open source being necessary. To truly know that votes are being counted correctly by machines, only open source would allow independent auditing. It will also help to prevent unknown backdoors in secure government computer systems.
Closed source technologies from companies like Microsoft could, in theory, contain backdoors or vulnerabilities that hackers and evildoers could exploit. Even worse, Microsoft or its employees could purposely alter voting software to influence outcomes. Am I saying the company is doing this? Not at all. But with closed source software, there is no way to know for sure. Now, Bernie Sanders' campaign is questioning Microsoft's technologies being used in Iowa Caucuses. You know what? They have a point.
»
Printer-friendly version

709 reads

PDF version
More in Tux Machines
Android/ChromeOS/Google Leftovers

Games: SC-Controller 0.4.2, Campo Santo, Last Epoch and More

Android Leftovers

Ryzen 7 2700X CPUFreq Scaling Governor Benchmarks On Ubuntu Linux

With this week's Ryzen 5 2600X + Ryzen 7 2700X benchmarks some thought the CPUFreq scaling driver or rather its governors may have been limiting the performance of these Zen+ CPUs, so I ran some additional benchmarks this weekend. Those launch-day Ryzen 5 2600X / Ryzen 7 2700X Ubuntu Linux benchmarks were using the "performance" governor, but some have alleged that the performance governor may now actually hurt AMD systems... Ondemand, of course, is the default CPUFreq governor on Ubuntu and most other Linux distributions. Some also have said the "schedutil" governor that makes use of the kernel's scheduler utilization data may do better on AMD. So I ran some extra benchmarks while changing between CPUFreq's ondemand (default), performance (normally the best for performance, and what was used in our CPU tests), schedutil (the newest option), and powersave (if you really just care about conserving power).