Neptune 4.5 Release
Submitted by Roy Schestowitz on Friday 29th of January 2016 09:52:53 PM
Filed under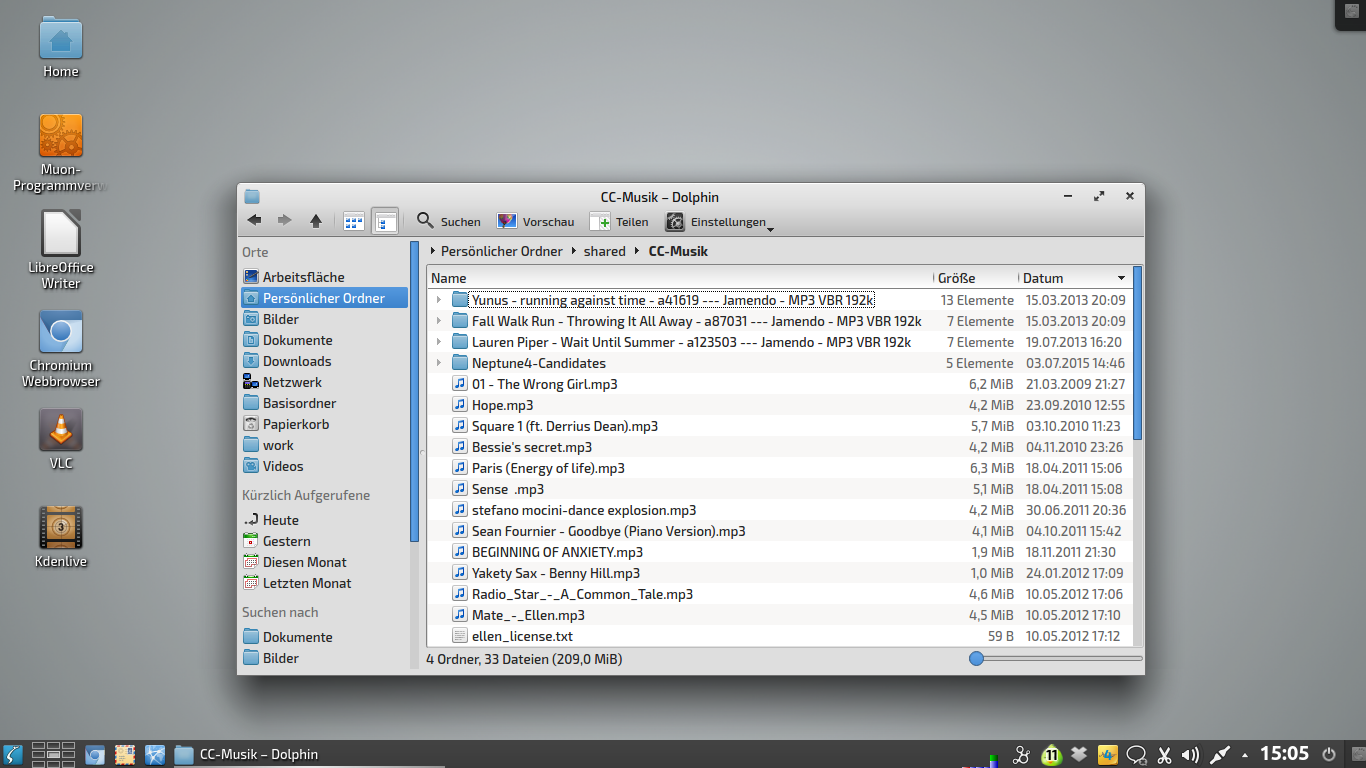 We are proud to announce Neptune 4.5 the 5th service release to the Neptune 4.x series.
This version comes with some core updates to the system including LTS Kernel 3.18.25, Systemd 227,
libc6 2.19, Mesa 10.5.9, Alsa 1.0.27 and more. For the first time we also offer a testing version
of our Plasma 5 version based on Plasma 5.5.3 as seperate ISO download.
The usual software Updates like Chromium updated to version 46 and Icedove to 38.5 are also included.
We replaced TrueCrypt with VeraCrypt which is compatible with TrueCrypt Containers.
»
Printer-friendly version

676 reads

PDF version
More in Tux Machines
Is your company an open source parasite?

Getting involved in the open source projects that matter to a company, in other words, gives them more ability to influence their future today, even as dependence on a vendor results in putting one's future in the hands of that vendor to resolve on their timetable. It's simply not smart business, not if an open source alternative exists and your company already depends upon it. In sum, the GitHub contributor counts should be much higher, and not merely for those in the business of selling software (or tech, generally). Any company defined by software—and that's your company, too—needs to get more involved in both using and contributing open source software.

LibreELEC Embedded Linux OS Now Compatible with Windows 10 Fall Creators Update

The LibreELEC 8.2.1 update is based on the latest Kodi 17.6 "Krypton" open-source and cross-platform media center software and it mostly patches some Samba (SMB) "file exists" share errors on Windows 10 Fall Creators Update by updating the protocol to Samba 4.6.10, implementing SMB client options for minimum SMB protocol and an SMB legacy security option with NTLMv1, and disabling SPNEGO. "LibreELEC 8.2.x includes changes that allow the Kodi SMB client and our embedded Samba server to support SMB2/3 connections; deprecating SMB1 to improve security and performance. This is necessary to cope with changes Microsoft introduced in the Windows 10 'Fall Creators Update' to resolve SMB1 security issues," explained the developers.

Canonical Releases Major Kernel Update for Ubuntu 16.04 to Fix 13 Security Flaws

The update is a major one patching a total of 13 security flaws, including race conditions in Linux kernel's ALSA subsystem, the packet fanout implementation, and the key management subsystem, as well as use-after-free vulnerabilities in both the USB serial console driver and the ALSA subsystem. Various other issues were also patched for Linux kernel's key management subsystem, the Ultra Wide Band driver, the ALSA subsystem, the USB unattached storage driver, and the USB subsystem, which received the most attention in this update as several security flaws were recently disclosed.

Graphics: NVIDIA and AMD

Just days after David Airlie landed R600g image shader support and other patches for this Radeon HD 2000 through HD 6000 series open-source driver, he's enabled support for another GL4 extension.