Neptune 4.5 Release
Submitted by Roy Schestowitz on Friday 29th of January 2016 09:52:53 PM
Filed under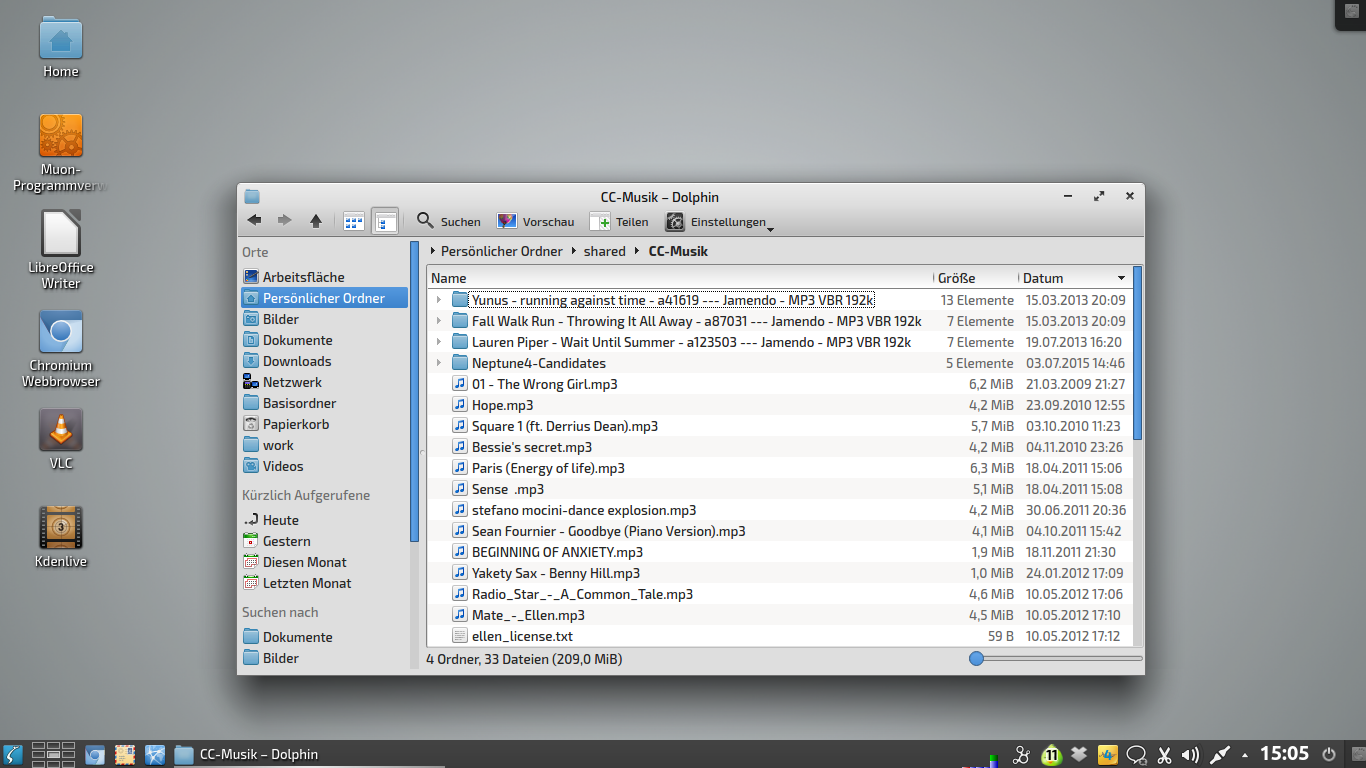 We are proud to announce Neptune 4.5 the 5th service release to the Neptune 4.x series.
This version comes with some core updates to the system including LTS Kernel 3.18.25, Systemd 227,
libc6 2.19, Mesa 10.5.9, Alsa 1.0.27 and more. For the first time we also offer a testing version
of our Plasma 5 version based on Plasma 5.5.3 as seperate ISO download.
The usual software Updates like Chromium updated to version 46 and Icedove to 38.5 are also included.
We replaced TrueCrypt with VeraCrypt which is compatible with TrueCrypt Containers.
More in Tux Machines
digiKam 5.2.0 Linux RAW Image Editor Introduces a New Red Eyes Tool, Bug Fixes

The digiKam developers were proud to announce the release of the second maintenance update to the digiKam 5 latest stable series of the free and open source RAW image editor for GNU/Linux operating systems.

wattOS 10 Microwatt Edition Comes with Less of Everything, Based on Ubuntu 16.04

After releasing the LXDE edition of wattOS 10 at the beginning of the month, developer Ronald Ropp now announced the availability of the Microwatt Edition, which includes less of everything when compared to its bigger brother.

How to throw a tarball over the wall

It costs a lot of money to open source a mature piece of commercial software, even if all you are doing is "throwing a tarball over the wall." That's why companies abandoning software they no longer care about so rarely make it open source, and those abandoning open source projects rarely move them to new homes that benefit others. If all you have thought about is the eventual outcome, you may be surprised how expensive it is to get there.

Debian-Based Robolinux 8.6 Adds Over 275 Important Security and Software Updates

The developer of the Debian-based Robolinux computer operating system announced the release of the sixth maintenance update to the Robolinux 8 LTS "Raptor" series of his GNU/Linux distribution.