KDE's new Linux distro: Terrible idea, or simply a huge mistake?
Submitted by Rianne Schestowitz on Wednesday 10th of February 2016 09:46:31 PM
Filed under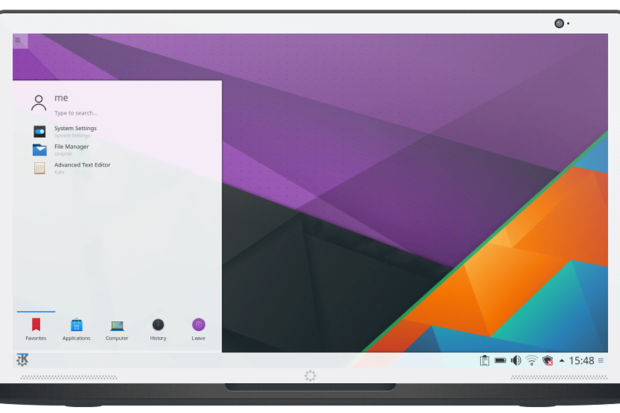 Third… having a specific KDE distro at all seems a bit strange, at least to me (and I am only speaking for myself here, and not any project I am involved with). Having a distro that decides to build its own desktop environment is one thing (a la the Ubuntu team building Unity), but having a desktop environment (one that has put so much focus on being portable) that decides to build its own distro? I can see a whole mess of problems cropping up around that. Ranging from relationship issues with existing distributions using KDE to development and QA issues for a portable desktop environment when there is now a single, standard distro that the KDE project standardizes around.
»
Printer-friendly version

895 reads

PDF version
More in Tux Machines
today's howtos

Linux 4.15, Linux 4.16, and Linux Foundation's CNCF and CII

Linux World Domination and Microsoft Corruption in Munich

The US, which has been the supercomputing leader since the 1960s, now plays second fiddle to the Chinese.

No More Linux For Munich. today the Patreon members and I discuss the repercussions of Munich's government turning their backs on Linux and Open Source in favor of Microsoft software.

Munich City Council to ditch Linux for Windows by 2020 [Ed: This makes Microsoft bribes worthwhile because now it uses it as a propaganda card. When choice of software/contracts boils down to corruption/politics ones understands that GNU/Linux cannot be apolitical.]

Munich Council votes to ditch Linux by 2020 [Ed: Of course Microsoft advocacy sites will not mention bribes, AstroTurfing and moles in Munich]

Programming/Development: 'DevOps', NumPy, Google SLING

This week, DevOps professionals gathered in San Francisco to talk about the state of DevOps in the enterprise. At 1,400 attendees, the sold-out DevOps Enterprise Summit has doubled in size since 2014 – a testament to the growth of the DevOps movement itself. With an ear to this event and an eye on the explosion of tweets coming out of it, here are five key priorities we think IT leaders should be aware of as they take their DevOps efforts into the new year.

The Python core team plans to stop supporting Python 2 in 2020. The NumPy project has supported both Python 2 and Python 3 in parallel since 2010, and has found that supporting Python 2 is an increasing burden on our limited resources; thus, we plan to eventually drop Python 2 support as well. Now that we're entering the final years of community-supported Python 2, the NumPy project wants to clarify our plans, with the goal of to helping our downstream ecosystem make plans and accomplish the transition with as little disruption as possible.

Google Research has just released an open source project that might be of interest if you are into natural language processing. SLING is a combination of recurrent neural networks and frame based parsing. Natural language parsing is an important topic. You can get meaning from structure and parsing is how you get structure. It is important in processing both text and voice. If you have any hope that Siri, Cortana or Alexa are going to get any better then you need to have better natural language understanding - not just the slot and filler systems currently in use.