KDE's new Linux distro: Terrible idea, or simply a huge mistake?
Submitted by Rianne Schestowitz on Wednesday 10th of February 2016 09:46:31 PM
Filed under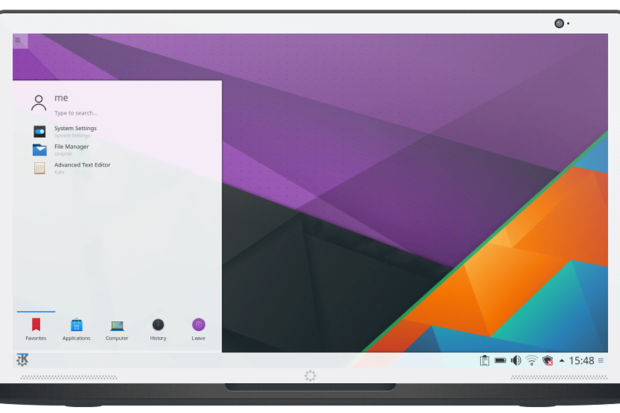 Third… having a specific KDE distro at all seems a bit strange, at least to me (and I am only speaking for myself here, and not any project I am involved with). Having a distro that decides to build its own desktop environment is one thing (a la the Ubuntu team building Unity), but having a desktop environment (one that has put so much focus on being portable) that decides to build its own distro? I can see a whole mess of problems cropping up around that. Ranging from relationship issues with existing distributions using KDE to development and QA issues for a portable desktop environment when there is now a single, standard distro that the KDE project standardizes around.
More in Tux Machines
SUSE Linux Enterprise 12 SP2 to Ship with GNOME 3.20, Public Beta Out Now

Today, June 30, 2016, SUSE has had the great pleasure of announcing the availabilty of a public beta release of its upcoming, commercial SUSE Linux Enterprise 12 Service Pack 2 operating system.

Review: Linux Mint 18 (Sarah)

Portugal vs Poland Live Stream Poland vs Portugal Live Streaming

Review: Linux Mint 18 (Sarah)

If you were looking to jump the Ubuntu ship completely, then we recommend taking a look at our recent Review of Fedora 24. It's equally as good as Mint 18 and equally worthy of your consideration. Between Linux Mint 18 and Fedora 24, we reckon it's exciting times in the Linux world. With the exception and onset of the boring world of vanilla Ubuntu releases, Linux feels reinvigorated and fresh once again. Jump on board, because it can only get better from here.

Security Leftovers

The Cerber ransomware is here to lock down your important documents and force you to pay ransom in the form of bitcoins. This malware targets the Office 365 documents and even plays a creepy audio warning message demanding the ransom.

Hackers are stealing credit card information in Europe with malware that can spoof the user interfaces of Uber, WhatsApp and Google Play. The malware, which has struck Android users in Denmark, Italy and Germany, has been spreading through a phishing campaign over SMS (short message service), security vendor FireEye said on Tuesday.

Enterprise use of encryption saw the largest increase over the past year in over a decade, according to a report released today by the Ponemon Institute. But encryption technology spending as percent of total IT security budgets has gone down, said John Grimm, senior director of security strategy at Thales e-Security, which sponsored the report. In 2005, the first year of the report, only 16 percent of enterprises were using encryption extensively. The percentage increased gradually to 34 percent last year, then jumped to 41 percent this year.