KDE's new Linux distro: Terrible idea, or simply a huge mistake?
Submitted by Rianne Schestowitz on Wednesday 10th of February 2016 09:46:31 PM
Filed under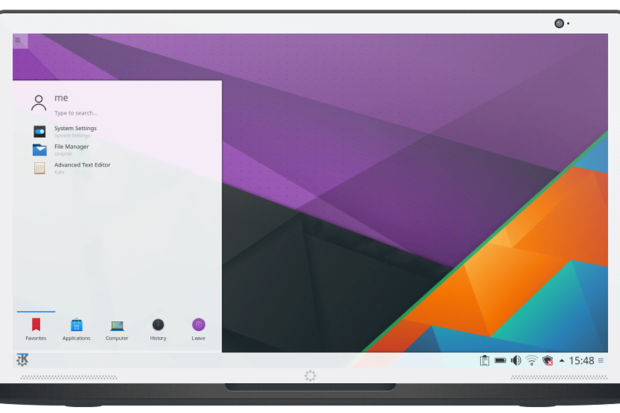 Third… having a specific KDE distro at all seems a bit strange, at least to me (and I am only speaking for myself here, and not any project I am involved with). Having a distro that decides to build its own desktop environment is one thing (a la the Ubuntu team building Unity), but having a desktop environment (one that has put so much focus on being portable) that decides to build its own distro? I can see a whole mess of problems cropping up around that. Ranging from relationship issues with existing distributions using KDE to development and QA issues for a portable desktop environment when there is now a single, standard distro that the KDE project standardizes around.
»
Printer-friendly version

916 reads

PDF version
More in Tux Machines
Open source RISC-V architecture is changing the game for IoT processors

Over the past decade, open source software has been one of the biggest catalysts in the tech world. Today, the power of open source, the freedom it enables, and the communities that it generates are gaining traction in the hardware world too. For these reasons, RISC-V is gaining huge popularity. Here is an introduction to RISC-V and the opportunities it opens. Also:

Security: Updates, Tesla, Chef, SafeRide and More

Games Leftovers

The focus for development has remained on OpenVR support for the most part and it is slowly finding use within the community. With the release of Godot 3.0 the OpenVR module can now be downloaded directly from the asset library. It comes with support for OpenVR on 64-bit Windows and on Linux. We'll add more platforms as testing is rounded off. On Linux it is important that Godot is started from the Steam runtime or it will not find Steam VR.

With the recent release of Godot 3.0 there is an OpenVR module, but that's just the beginning of this open-source 3D game engine in supporting virtual reality.

Warhammer 40,000: Mechanicus [Steam, Official Site] has just been announced by Bulwark Studios and Kasedo Games, it's due this year with Linux support. They aren't giving any solid release date other than "late 2018", so hopefully more about it will be revealed soon. As Magos Dominus Faustinius, in Warhammer 40,000: Mechanicus, you will be taking control of The Adeptus Mechanicus (also known as Cult Mechanicus or Cult of the Machine), one of the most technologically advanced armies in the Imperium. There's not a great deal about the gameplay, but what I do know is that it will be a turn-based strategy game in some form.

The developer of Nirvana Pilot Yume [Steam, Official Site] sent word to us today that their mix of a 'steamy' visual novel racing game hybrid is now on Linux.

Shotgun Farmers [Steam] really is a sweet FPS, I consider it a hidden gem since it doesn't have a huge following. It's been updated again with even smarter AI.

A release I didn't actually cover was Sphinx and the Cursed Mummy [GOG, Steam], the revamp of the 2003 3rd person action-adventure game. Since release, it's had a lot of patches to keep improving it and now they've even released their official mod tools.

One of the reasons Microsoft is pushing so aggressively for developers to bring their apps and games to the Microsoft Store on Windows 10 is that with the UWP approach, they can target more than one platform at the same time, including PCs, mobile phones, tablets, Xbox, and HoloLens.

Android Leftovers