Tails installer is now in Debian
Submitted by Rianne Schestowitz on Thursday 11th of February 2016 02:17:40 PM
Filed under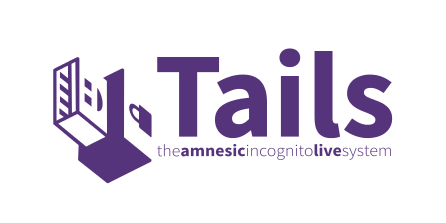 One of the components of Tails, the Tails Installer is now in Debian thanks to the Debian Privacy Tools Maintainers Team.
Tails Installer is a graphical tool to install or upgrade Tails on a USB stick from an ISO image. It aims at making it easier and faster to get Tails up and running.
The previous process for getting started with Tails was very complex and was problematic for less tech-savvy users. It required starting Tails three times, and copying the full ISO image onto a USB stick twice before having a fully functional Tails USB stick with persistence enabled.
»
Printer-friendly version

657 reads

PDF version
More in Tux Machines
Zapcc Liberated, HMM and GPL

Zapcc, a caching C++ compiler built for speed, has gone open source. Ceemple Software, Zapcc's builder, claims the compiler offers dramatic improvements in both incremental and full builds compared to building with Clang 4.0 and Clang 5.0. Based on heavily modified code from the Clang compiler project, Zapcc uses an in-memory compilation cache in a client-server architecture. All compilation information is remembered between runs.

One of the many longstanding — though unwritten — rules of kernel development is that infrastructure is not merged until at least one user for that infrastructure exists. That helps developers evaluate potential interfaces and be sure that the proposed addition is truly needed. A big exception to this rule was made when the heterogeneous memory management (HMM) code was merged, though. One of the reasons for the lack of users in this case turns out to be that many of the use cases are proprietary; that has led to some disagreements over the GPL-only status of an exported kernel symbol. The HMM subsystem exists to support peripherals that have direct access to system memory through their own memory-management units. It allows the ownership of ranges of memory to be passed back and forth and notifies peripherals of changes in memory mappings to keep everything working well together. HMM is not a small or simple subsystem, and bringing it into the kernel has forced a number of low-level memory-management changes. After a multi-year development process, the core HMM code was merged for the 4.14 kernel, despite the lack of any users.

Software: elementary OS Software, Unified Modeling Language (UML), PulseAudio 12.0 and Zstd

KDE: CMake 3.12 With FreeBSD, Krita 4.1 Beta, C++/Qt

CMake 3.12 has reached rc1. That means we're testing the update on FreeBSD, and building lots and lots of packages. And, as I've written previously, every CMake update triggers a bunch of interesting software findings. As a motto, I've got "use it, aggressively improve it" on my website (you can hire me for odd CMake and C++ jobs, too). So hitting compile issues makes me turn to fixing software outside of KDE.

The KDE/Qt-aligned Krita digital painting program has published the first beta of their next feature release, Krita 4.1.

At my company we use C++ for everything, from creating microservices to website backends and as a generator for website frontends, I mean, we do a lot of c++. And because of that we always need more c++ people, but sometimes it's hard to find developers, but it's easy to find php / python / javascript ones. Because of that we hired Kate Gregory's famous c++ course – "Teaching the Teacher" to train current C++ developers to teach C++. (now, that's a lot of 'C++' in a simple sentence, I know. bear with me.) For those that doens't know, Kate Gregory is somebody that uses, advocates our beloved language even before I was born, and talks all over the world about C++ and also do trainings for companies, And so I enlisted to be her student. It was a really pleasant course going thru how to proplery explain C++ for people that know how to program but don't know how to C++, and for that I'm grateful. But then when I commented out about Qt in the middle of the class she rolled her eyes, that made me feel a bit uneasy so I talked to her on why the eye-roll. "Qt is not c++", and I tougth this was already settled down for years, so I asked her if she would be open to see some simple c++ code written in Qt and tell me what she thinks of it. "Well, Yes. but people already tried and it was not good".

Red Hat: Kubernetes, 'Cloud', and GlusterFS 4.1.0 Release