Facebook-squishing Indian regulator's next move: Open source code
Submitted by Roy Schestowitz on Friday 12th of February 2016 02:34:23 AM
Filed under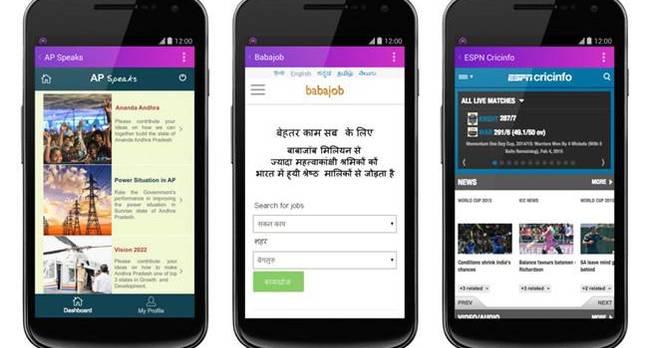 Fresh from squashing Facebook's effort to grab the enormous India market, the sub-continent's regulator has another goal in mind: open source software.
Speaking at the India Digital Summit this week, chairman of the Telecom Regulatory Authority of India (TRAI), Ram Sewak Sharma, told attendees: "No service can be hostage to a particular technology."
He then went on to explicitly support the broader adoption of open source software, arguing that it would help the booming digital economy in India from being locked into buying from a specific company and enable a broader and more equitable internet for all.
"Any technology that is deployed for connectivity must be interoperable and the open standards framework and the principles it entails are extremely important," he argued.
More in Tux Machines
Mycroft AI Intelligent Personal Assistant Now Available as a Raspberry Pi Image

It's been very quiet lately for the Mycroft project, an open-source initiative to bring a full-featured intelligent personal assistant to Linux desktops, but it looks like it's still alive and kicking, and it's now available as a Raspberry Pi image.

You Can Now Have All the Essential Ubuntu 14.04.5 LTS Flavors on a Single ISO

After informing Softpedia about the release of the Linux AIO Ubuntu 16.10 Live DVDs, Željko Popivoda from the Linux AIO team is now announcing the availability of Linux AIO Ubuntu 14.04.5.

Benchmarking Radeon Open Compute ROCm 1.4 OpenCL

Last month with AMD/GPUOpen's ROCm 1.4 release they delivered on OpenCL support, albeit for this initial release all of the code is not yet open-source. I tried out ROCm 1.4 with the currently supported GPUs to see how the OpenCL performance compares to just using the AMDGPU-PRO OpenCL implementation.

Canonical to Remove Old Unity 7 Scopes from Ubuntu Because They're Not Secure

Canonical's Will Cooke has revealed recently the company's plans on removing some old, unmaintained Unity 7 Scopes from the Ubuntu Linux archives because they could threaten the security of the entire operating system.