Facebook-squishing Indian regulator's next move: Open source code
Submitted by Roy Schestowitz on Friday 12th of February 2016 02:34:23 AM
Filed under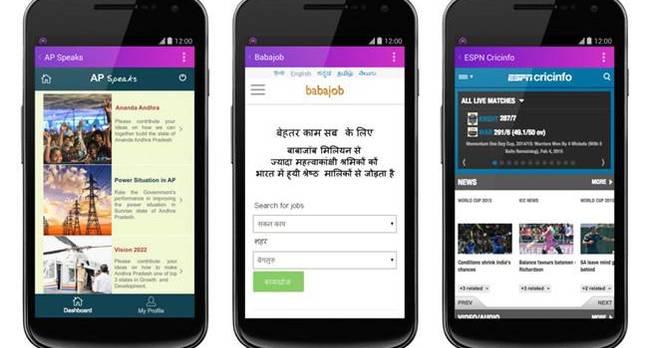 Fresh from squashing Facebook's effort to grab the enormous India market, the sub-continent's regulator has another goal in mind: open source software.
Speaking at the India Digital Summit this week, chairman of the Telecom Regulatory Authority of India (TRAI), Ram Sewak Sharma, told attendees: "No service can be hostage to a particular technology."
He then went on to explicitly support the broader adoption of open source software, arguing that it would help the booming digital economy in India from being locked into buying from a specific company and enable a broader and more equitable internet for all.
"Any technology that is deployed for connectivity must be interoperable and the open standards framework and the principles it entails are extremely important," he argued.
»
Printer-friendly version

581 reads

PDF version
More in Tux Machines
Games Leftovers

BatMUD [Official Site], a text-based multiplayer game that's been around in some form since 1990 is still alive and works well on Linux.

Here's one for the lovers of puzzle games, CompliKATed [Steam, Official Site] is on Linux and ready to fry your brain. It certainly gave my brain a good workout.

If you're short on time, but fancy a trip through a short Myst-like experience then Arkaia: The Enigmatic Isle [Steam, Official Site] is an interesting choice.

OSS Leftovers

One of today's leading tech conferences, the Open Source Monitoring Conference (OSMC), is back to bring together some of the brightest monitoring experts from different parts of the world. The four-day event will be held at Holiday Inn Nuremberg City Conference in Germany starting today, November 21st, until November 24th.

Most people consider a college education the key to future success, but for many students, the cost is insurmountable. The growing open educational resource (OER) movement is attempting to address this problem by providing a high-quality, low-cost alternative to traditional textbooks, while at the same time empowering students and educators in innovative ways. One of the leaders in this movement is Robin DeRosa, a professor at Plymouth State University in New Hampshire. I have been enthusiastically following her posts on Twitter and invited her to share her passion for open education with our readers. I am delighted to share our discussion with you.

Android Leftovers

Linux 4.10 To Linux 4.15 Kernel Benchmarks

The ThinkPad X1 Carbon has been enjoying its time on Linux 4.15. In addition to the recent boot time tests and kernel power comparison, here are some raw performance benchmarks looking at the speed from Linux 4.10 through Linux 4.15 Git. With this Broadwell-era Core i7 5600U laptop with 8GB RAM, HD Graphics, and 128GB SATA 3.0 SSD with Ubuntu 17.10 x86_64, the Linux 4.10 through 4.15 Git mainline kernels were benchmarked. Each one was tested "out of the box" and the kernel builds were obtained from the Ubuntu Mainline Kernel archive.