Share your love for free software
Submitted by Rianne Schestowitz on Friday 12th of February 2016 11:39:54 AM
Filed under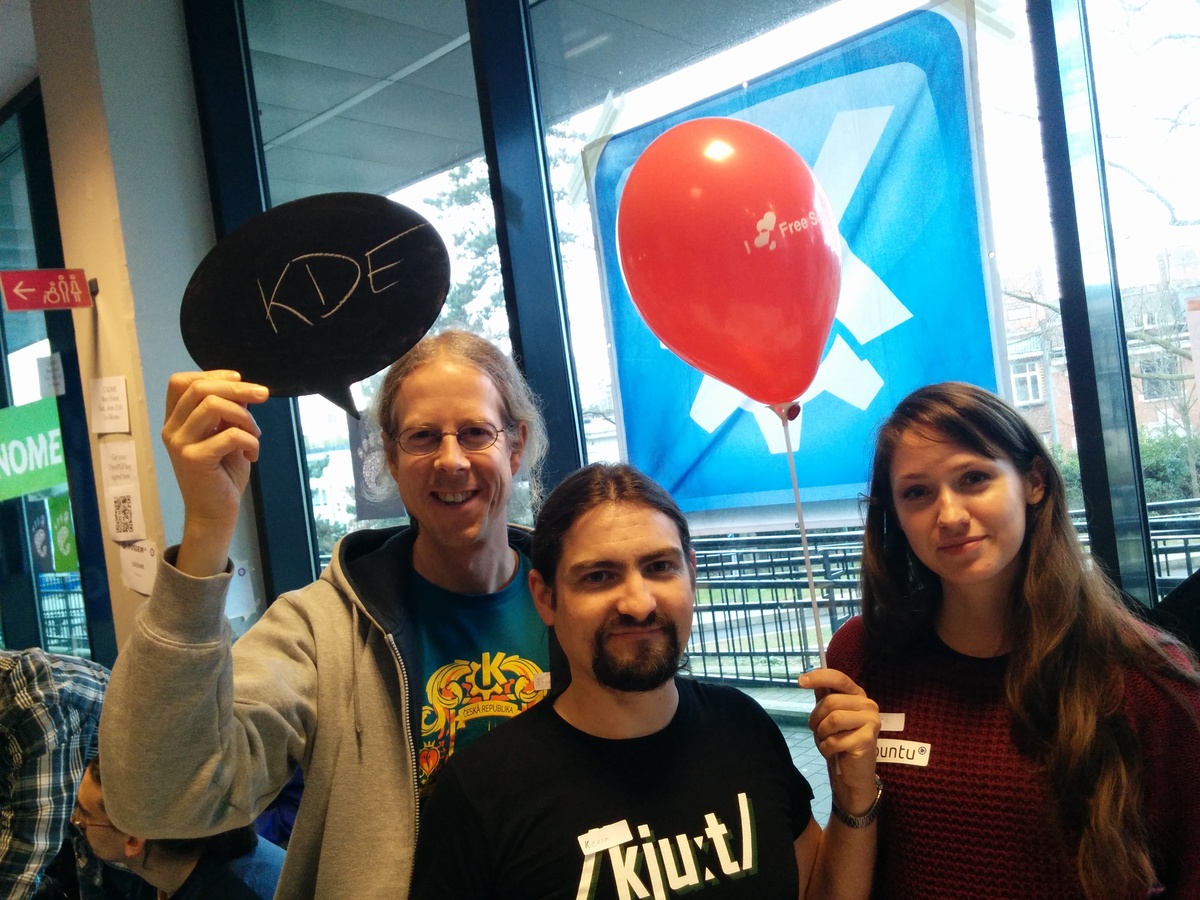 Yes, we love Free Software and this readily means that we love technology, people, social equanimity, and the various meanings one may take on for the word "freedom". We care about it and we all want to bear witness of the growth and consolidation of new projects, and the progress of elder ones into full-fledged solutions driven by healthy and thriving communities. Free Software communities are inherently diverse and put together people with different motivations, expectations, and interests. Some are there to make friends and advance their technical and social skills, while others want to pursue the dream of an open world or even have Free Software as their daily paid job. In spite of such a diversity, one thing unite all of us in this Free Software odyssey: we love what we do.
More in Tux Machines
Sysadmin Day

To all you systems administrators out there, wherever and whomever you are: Happy Systems Administrators Day! That's right, ladies, gentlemen and emacs users, the yearly holiday of sysadmin day is upon us! This year marks the 17th annual sysadmin day and with any luck 17-fold increase in appreciation to some of the most frequently un-and-under appreciated people in any organization. You deserve a hurrah, some cake and – for some among you – your own private island.

No, this article will not be about coding dresses, however, we will show you 11 Linux t-shirts that will make a system administrator to look better, fun and knowledgeable. I promise that the t-shirts that you will see below will make you want to have each one of them.

Openwashing

Games for GNU/Linux

Security News

The Linux operating system is seldom targeted, but it can happen, and whether to play it safe by using anti-virus and anti-malware software is a judgment call, Patrick Marshall writes. He also answers questions about emails that fail to arrive and Windows 10 installation.

This is yet another reason why sanitizing OpenAuth or other token urls to the minimal allowed to resolve (the hostname) is good practice. So exactly what is the issue at hand? Well LastPass as with most password managers that in some way connect to a sync or cloud mechanism, uses a cookie of sorts on all sites you setup with autofill ( no typing needed, great defense against keyloggers), however the issue is that the parser to determine if such a site is accessed / logged in leaves cleartext tokens in the url and takes a malformed url as username:password @ foo.tld i.e. johndoe/mypassword@facebook.com which allows an attacker on a machine that is logged in (without 2fa –more on this later) to spill the beans about all passwords in 2 ways.