Canonical chooses Linux-friendly Dragonboard 410c as Ubuntu Core on ARM 64-bit reference
Submitted by Rianne Schestowitz on Wednesday 24th of February 2016 07:40:33 PM
Filed under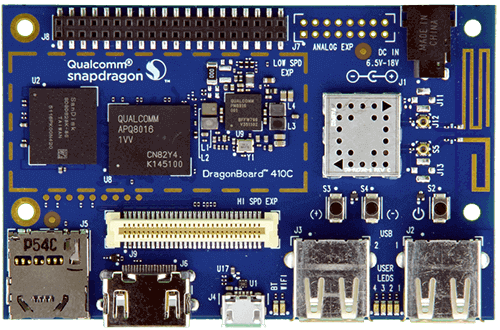 Linux is such a wonderful kernel for many reasons, but I find its adaptability to be the tops. You can get an operating system based on the kernel running on such a broad range of hardware -- something Microsoft can only dream about with its venerable Windows.
Even though Linux can run on damn-near anything, it is beneficial for developers to have a reference platform to use for creating. Of course, they can always expand from that jumping point. Today, Canonical announces that the Dragonboard 410c hardware will be the reference platform for Ubuntu Core on ARM 64-bit.
Also: Dragonboard 410c Is the New Reference Platform for Ubuntu Core on ARM 64-Bit
More in Tux Machines
GNOME 3.26 "Manchester" Desktop Environment Slated for Release on September 13

The GNOME Project published today the preliminary release schedule for the next major version of the popular GNOME desktop environment, GNOME 3.26, whose development will start very soon. Also: GNOME 3.26 Release Schedule Published

SUSE Linux Enterprise High Availability Extension

Historically, data replication has been available only piecemeal through proprietary vendors. In a quest to remediate history, SUSE and partner LINBIT announced a solution that promises to change the economics of data replication. The two companies' collaborative effort is the headliner in the updated SUSE Linux Enterprise High Availability Extension, which now includes LINBIT's integrated geo-clustering technology.

Tizen and Android

Open source is mission critical for Europe's air traffic

It is entirely possible to use open source in a highly regulated environment such as air traffic control, says Dr Gerolf Ziegenhain, Head of Linux Competence & Service Centre (LCSC) in Mainz (Germany). Open source service providers can shield an organisation from the wide variety of development processes in the open source community.