Crowd-funded OpenShot 2.0 delivers graphic Linux package
Submitted by Rianne Schestowitz on Monday 29th of February 2016 11:05:25 AM
Filed under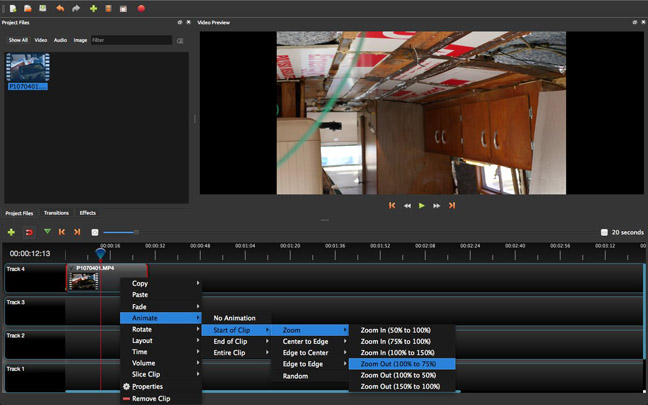 While the cross platform aspect is nice, Windows and Mac OS both already have very capable, free video editors. The real winners here are Linux users who now have an editor that's on par with Apple's iMovie (even more powerful than recent versions of iMovie) and bears considerable resemblance to the industry-standard Final Cut Pro.
As I noted in my review of video editors for Linux, OpenShot was once the go-to standard for video editing on GNOME-based distros. And now with 2.0, OpenShot is back and better than ever.
»
Printer-friendly version

1245 reads

PDF version
More in Tux Machines
Android/ChromeOS/Google Leftovers

Games: SC-Controller 0.4.2, Campo Santo, Last Epoch and More

Android Leftovers

Ryzen 7 2700X CPUFreq Scaling Governor Benchmarks On Ubuntu Linux

With this week's Ryzen 5 2600X + Ryzen 7 2700X benchmarks some thought the CPUFreq scaling driver or rather its governors may have been limiting the performance of these Zen+ CPUs, so I ran some additional benchmarks this weekend. Those launch-day Ryzen 5 2600X / Ryzen 7 2700X Ubuntu Linux benchmarks were using the "performance" governor, but some have alleged that the performance governor may now actually hurt AMD systems... Ondemand, of course, is the default CPUFreq governor on Ubuntu and most other Linux distributions. Some also have said the "schedutil" governor that makes use of the kernel's scheduler utilization data may do better on AMD. So I ran some extra benchmarks while changing between CPUFreq's ondemand (default), performance (normally the best for performance, and what was used in our CPU tests), schedutil (the newest option), and powersave (if you really just care about conserving power).