The VMware Hearing and the Long Road Ahead
Submitted by Roy Schestowitz on Tuesday 1st of March 2016 03:36:52 PM
Filed under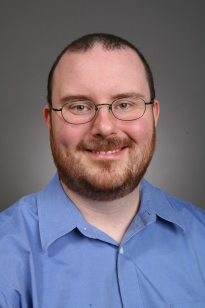 On last Thursday, Christoph Hellwig and his legal counsel attended a hearing in Hellwig's VMware case that Conservancy currently funds. Harald Welte, world famous for his GPL enforcement work in the early 2000s, also attended as an observer and wrote an excellent summary. I'd like to highlight a few parts of his summary, in the context of Conservancy's past litigation experience regarding the GPL.
First of all, in great contrast to the cases here in the USA, the Court acknowledged fully the level of public interest and importance of the case. Judges who have presided over Conservancy's GPL enforcement cases USA federal court take all matters before them quite seriously. However, in our hearings, the federal judges preferred to ignore entirely the public policy implications regarding copyleft; they focused only on the copyright infringement and claims related to it. Usually, appeals courts in the USA are the first to broadly consider larger policy questions. There are definitely some advantages to the first Court showing interest in the public policy concerns.
More in Tux Machines
Snapcraft 2.12 Coming Soon to Ubuntu 16.04, Lets You Access the Parts Ecosystem

The development of Snapcraft, the handy Ubuntu utility that lets you create Snaps for your applications, which you can now distribute across multiple operating systems, is advancing at a fast pace, and it looks like Snapcraft 2.12 will land soon.

GeckoLinux 421.160627.0 "Static" Editions Released Based on openSUSE Leap 42.1

Users of the GeckoLinux distribution are in for yet another treat after the announcement of updated GeckoLinux 421.160623.0 "Rolling" Editions based on the latest openSUSE Tumbleweed snapshots.

Parsix GNU/Linux 8.5 and 8.10 Receive New Security Patches, Latest LTS Kernels

Today, June 28, 2016, the developers behind the Debian-based Parsix GNU/Linux computer operating system have announced that new security patches and kernel versions are available for both Parsix GNU/Linux 8.5 and 8.10.

Five reasons to switch from Windows to Linux

Linux has been in the ascendancy ever since the open source operating system was released, and has been improved and refined over time so that a typical distribution is now a polished and complete package comprising virtually everything the user needs, whether for a server or personal system. Much of the web runs on Linux, and a great many smartphones, and numerous other systems, from the Raspberry Pi to the most powerful supercomputers. So is it time to switch from Windows to Linux? Here are five reasons why.