The VMware Hearing and the Long Road Ahead
Submitted by Roy Schestowitz on Tuesday 1st of March 2016 03:36:52 PM
Filed under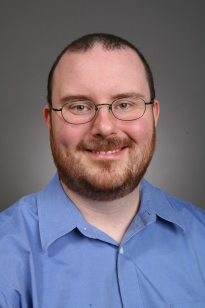 On last Thursday, Christoph Hellwig and his legal counsel attended a hearing in Hellwig's VMware case that Conservancy currently funds. Harald Welte, world famous for his GPL enforcement work in the early 2000s, also attended as an observer and wrote an excellent summary. I'd like to highlight a few parts of his summary, in the context of Conservancy's past litigation experience regarding the GPL.
First of all, in great contrast to the cases here in the USA, the Court acknowledged fully the level of public interest and importance of the case. Judges who have presided over Conservancy's GPL enforcement cases USA federal court take all matters before them quite seriously. However, in our hearings, the federal judges preferred to ignore entirely the public policy implications regarding copyleft; they focused only on the copyright infringement and claims related to it. Usually, appeals courts in the USA are the first to broadly consider larger policy questions. There are definitely some advantages to the first Court showing interest in the public policy concerns.
More in Tux Machines
Eight great Linux gifts for the holiday season

Do you want to give your techie friend a very Linux holiday season? Sure you do! Here are some suggestion to brighten your favorite Tux fan's day. Also: More Random Gift Ideas For Linux Enthusiasts & Others Into Tech Which open source gift is at the top of your holiday wish list?

Ubuntu-Based ExTiX OS Updated for Intel Compute Sticks with Improved Installer

GNU/Linux developer Arne Exton announced this past weekend the release of an updated build of his Ubuntu-based ExTiX Linux distribution for Intel Compute Stick devices. Last month, we reported on the initial availability of a port of the ExTiX operating system for Intel Compute Sticks, boasting the lightweight and modern LXQt 0.10.0 desktop environment and powered by the latest Linux 4.8 kernel, tweaked by Arne Exton for Intel Atom processors. And now, ExTiX Build 161203 is out as a drop-in replacement for Build 161119, bringing a much-improved Ubiquity graphics installer that should no longer crash, as several users who attempted to install the Ubuntu-based GNU/Linux distro on their Intel Compute Stick devices reported. Also: Debian-Based SparkyLinux 4.5 Brings Support for exFAT Filesystems, systemd 232 4MLinux 20.1 Linux Distro Released with Kernel 4.4.34 LTS to Restore PAE Support

Today in Techrights

Canonical Releases Snapcraft 2.23 Snap Creator for Ubuntu 16.04 LTS and 16.10

Canonical's Snappy development team have released a new maintenance version of the Snapcraft 2.x tool that lets applications developers package their apps as Snap packages for Ubuntu and other GNU/Linux distributions that support Snaps.