Thunderbolt 3's lightning-fast speeds hit Linux PCs
Submitted by Rianne Schestowitz on Wednesday 2nd of March 2016 08:45:34 PM
Filed under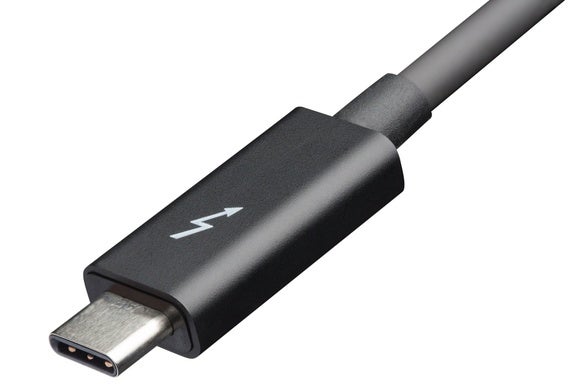 The PC maker is building driver support for Thunderbolt 3 and USB Type-C into the XPS 13 Developer Edition, wrote a Dell employee in a company forum.
Thunderbolt 3 is a connector technology that can hook up PCs to external peripherals like storage and monitors. It's like USB, but four times faster. A 4K movie could be transferred from an external storage device to a PC in 30 seconds.
Linux PCs will be a lot more capable with Thunderbolt 3. Users will be able to connect two 4K monitors simultaneously, connect to external graphics cards and establish a peer-to-peer network with other Linux PCs.
More in Tux Machines
Linux Devices: Raspberry Pi, PIC32, Lime Micro

Android Leftovers

Server: Data Centres, Google, SDN, Amazon, and Microsoft

Security Leftovers: WannaCry, Windows in Linux, Windows 7, Windows 10 is Spyware

Researchers have detected a new worm that is spreading via SMB, but unlike the worm component of the WannaCry ransomware, this one is using seven NSA tools instead of two. The worm's existence first came to light on Wednesday, after it infected the SMB honeypot of Miroslav Stampar, member of the Croatian Government CERT, and creator of the sqlmap tool used for detecting and exploiting SQL injection flaws.

The cool thing about all this virtual storage stuff is that the entire Windows application–files, applications, the works–are contained in one file. That file can easily be backed up, archived, encrypted and stored on the cloud, copied hundreds of times, or deleted. VirtualBox can even take snapshots of the virtual drive within the application, freeing you from any hassle of backing up virtual storage files yourself.

In a survey for Reuters, BitSight found that 67 per cent of infected PCs it infected were running Windows 7, despite the OS being installed on fewer than half of Windows PCs worldwide.

All connections except Updates to Microsoft blocked. Still connects to a range of ad servers. Yes advertising servers. Burnett confirms that all these calls are made by Windows 10, not by any apps.