Thunderbolt 3's lightning-fast speeds hit Linux PCs
Submitted by Rianne Schestowitz on Wednesday 2nd of March 2016 08:45:34 PM
Filed under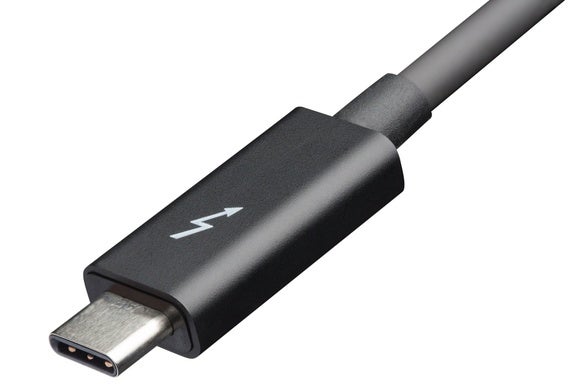 The PC maker is building driver support for Thunderbolt 3 and USB Type-C into the XPS 13 Developer Edition, wrote a Dell employee in a company forum.
Thunderbolt 3 is a connector technology that can hook up PCs to external peripherals like storage and monitors. It's like USB, but four times faster. A 4K movie could be transferred from an external storage device to a PC in 30 seconds.
Linux PCs will be a lot more capable with Thunderbolt 3. Users will be able to connect two 4K monitors simultaneously, connect to external graphics cards and establish a peer-to-peer network with other Linux PCs.
»
Printer-friendly version

931 reads

PDF version
More in Tux Machines
today's lefftovers

Remember the days of 3GP videos? Gone are the days when we had to convert a video to low-quality file formats to view it on our mobile. Nowadays, video players take advantage of new generation hardware in our smartphones and can play almost all video file formats.

OSS Leftovers

Security: France, Munich, 'Smart' Meters, MeltdownPrime and SpectrePrime

How Linux became my job

I've been using open source since what seems like prehistoric times. Back then, there was nothing called social media. There was no Firefox, no Google Chrome (not even a Google), no Amazon, barely an internet. In fact, the hot topic of the day was the new Linux 2.0 kernel. The big technical challenges in those days? Well, the ELF format was replacing the old a.out format in binary Linux distributions, and the upgrade could be tricky on some installs of Linux.