Thunderbolt 3's lightning-fast speeds hit Linux PCs
Submitted by Rianne Schestowitz on Wednesday 2nd of March 2016 08:45:34 PM
Filed under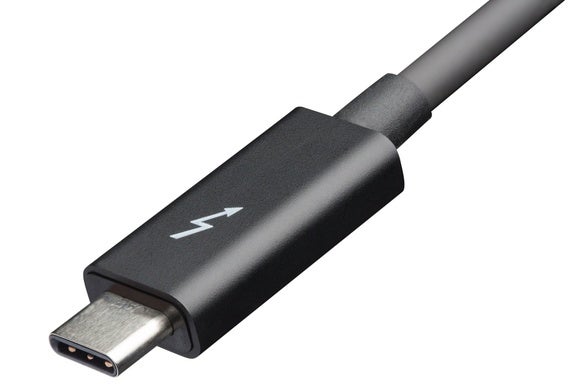 The PC maker is building driver support for Thunderbolt 3 and USB Type-C into the XPS 13 Developer Edition, wrote a Dell employee in a company forum.
Thunderbolt 3 is a connector technology that can hook up PCs to external peripherals like storage and monitors. It's like USB, but four times faster. A 4K movie could be transferred from an external storage device to a PC in 30 seconds.
Linux PCs will be a lot more capable with Thunderbolt 3. Users will be able to connect two 4K monitors simultaneously, connect to external graphics cards and establish a peer-to-peer network with other Linux PCs.
»
Printer-friendly version

873 reads

PDF version
More in Tux Machines
Programming: GNU Nano, Software Engineering Talent Shortage, HHVM (PHP)

Linux 4.14 File-System Benchmarks: Btrfs, EXT4, F2FS, XFS

Our latest Linux file-system benchmarking is looking at the performance of the mainline Btrfs, EXT4, F2FS, and XFS file-systems on the Linux 4.14 kernel compared to 4.13 and 4.12. In looking to see how the file-system/disk performance has changed if at all under the newly released Linux 4.14 kernel, I carried out some 4.12/4.13/4.14 benchmarks using Btrfs/EXT4/F2FS/XFS while freshly formatting the drive each time and using the default mount options. Also: Freedreno Gallium3D Supports A Fair Amount Of OpenGL 4.x

Android Leftovers

Canonical Releases Snapcraft 2.35 with Support for Ubuntu 14.04 LTS and Solus

Snapcraft 2.35 comes approximately two months after the September release of Snapcraft 2.34, and it's a major update that finally adds support for the Ubuntu 14.04 LTS (Trusty Tahr) operating system series, which is maintained by Canonical for five years, until April 2019. Ubuntu 14.04 LTS support in Snapcraft is particularly important for running Snaps based on ROS (Robot Operating System) Indigo, which is based on this LTS Ubuntu release. In addition, Snapcraft also appears to have received support for the Solus Linux-based operating system.