This open source private server is as easy to use as a smartphone and can ease your privacy concerns
Submitted by Roy Schestowitz on Wednesday 2nd of March 2016 11:06:58 PM
Filed under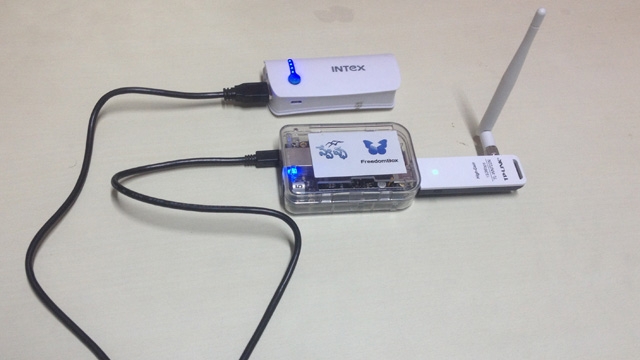 Recently, while visiting Swecha, a non-profit in Hyderabad that is bringing social change with free and open source software and is part of the Free Software Movement of India, I came to know about FreedomBox. Maintained by the non-profit FreedomBox Foundation that runs on donations, the FreedomBox is a revolution in itself. This project's flagship product, costing just US$100, uses various open hardware components, runs on free operating system Debian OS and works as a secure personal server for distributed social networking, email and audio-visual communications.
»
Printer-friendly version

920 reads

PDF version
More in Tux Machines
today's howtos

LINMOB.net - Weekly GNU-like Mobile Linux Update (26/2022): Plasma Mobile Gear 22.06, Ubuntu Touch OTA-23 and the MNT Pocket Reform

Extensions coming to GNOME Web, some new Sailfish OS Community News, NOKIA causes a naming dispute and more!

The Best Desktop Environments of 2022

As Linux users, we're often spoiled for choice when it comes to software. There are some basic programs that we keep coming back to that are so integrated into the stack that we forget they're even there. However, when it comes to things like desktop environments, it can be hard to determine the best option for exactly what you're going to use it for. We have reviewed different Linux Desktop Environments, and there's a lot of overlap between use cases. Here we show you the best Linux Desktop Environments for your particular use case.

Porteus 5.0 is released!

Team Porteus is finally able to announce the immediate availability of Porteus-v5.0 final in EIGHT desktop flavours.