This open source private server is as easy to use as a smartphone and can ease your privacy concerns
Submitted by Roy Schestowitz on Wednesday 2nd of March 2016 11:06:58 PM
Filed under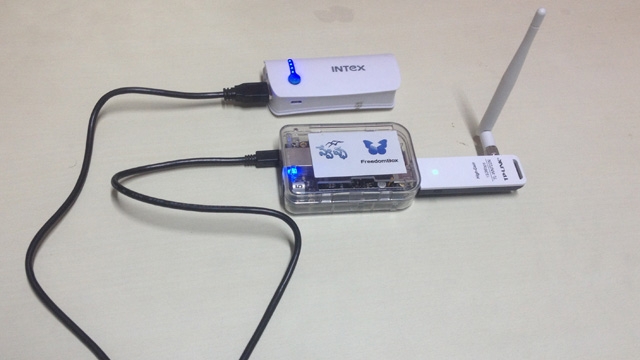 Recently, while visiting Swecha, a non-profit in Hyderabad that is bringing social change with free and open source software and is part of the Free Software Movement of India, I came to know about FreedomBox. Maintained by the non-profit FreedomBox Foundation that runs on donations, the FreedomBox is a revolution in itself. This project's flagship product, costing just US$100, uses various open hardware components, runs on free operating system Debian OS and works as a secure personal server for distributed social networking, email and audio-visual communications.
More in Tux Machines
GNOME Software 3.22 Will Support Installation of Snaps, Flatpak Repository Files

The GNOME 3.21.4 desktop environment was released last week, which means that many of the default applications and components were updated with bug fixes and various enhancements.

openSUSE Leap 42.2 Now Merged with SUSE Linux Enterprise 12 Service Pack 2

The development cycle of the openSUSE Leap 42.2 operating system continues, and today we would like to inform our readers about the availability of the third and last Alpha build in the series.

Linux 4.7 and Linux 4.8

Ubuntu MATE 16.04.1 LTS Fixes the Raspberry Pi Partition Resizer, Adds MATE 1.14

As part of the Ubuntu 16.04.1 LTS (Xenial Xerus) announcement, Martin Wimpress informs us about the release of the Ubuntu MATE 16.04.1 LTS operating systems for users of Ubuntu MATE 16.04 LTS. Ubuntu MATE 16.04.1 LTS is not a major release, and if your Ubuntu MATE 16.04 LTS (Xenial Xerus) installation is up to date, you already have the latest software updates and security patches that have been injected in the new installation mediums generated mainly for those who want to reinstall or deploy the OS on new systems.