What Linux Distros Would You Like To See Compared This Month For A Huge Comparison?
Submitted by Rianne Schestowitz on Friday 4th of March 2016 07:54:59 PM
Filed under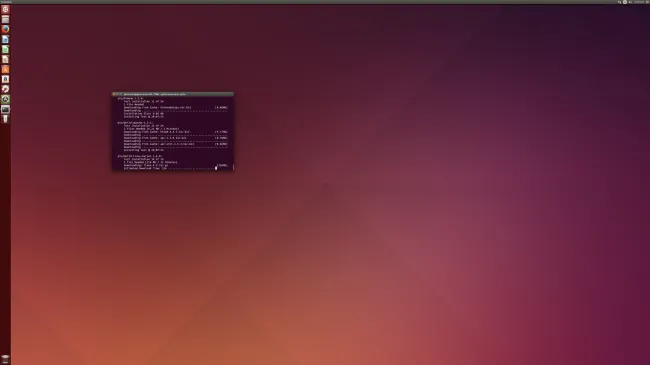 I'm in the middle of working on a large Linux distribution performance comparison that is similar to January's A 10-Way Linux Distribution Battle To Kick Off 2016. This time around though there's more interesting hardware and will likely do more than ten Linux distributions in this comparison.
The hardware used for this comparison is with a Xeon E3-1280 v5 "Skylake" CPU that boosts up to 4GHz (from our recent 9-Way Skylake Xeon CPU Linux comparison), MSI Radeon R7 370 graphics card, 16GB of DDR4 RAM, and Samsung 850 EVO SSD.
More in Tux Machines
Salix 14.2 Xfce Edition Officially Released Based on Slackware 14.2, Xfce 4.12

After being in development for the past three months, the Salix 14.2 Xfce Edition operating system has finally hit the stable channels, and it is now available for download. Based on the Slackware 14.2 GNU/Linux distribution and built around the lightweight and highly customizable Xfce 4.12 desktop environment, Salix 14.2 Xfce Edition ships with numerous improvements and new features that some of you who managed to test-drive the Beta and Release Candidate pre-releases are already accustomed with. Of course, many of the core components and default applications have been updated to their latest versions.

Leftovers: Security

The Tor Project, through Nick Mathewson, is pleased to inform the Tor community about the release and general availability of yet another maintenance update to the Tor 0.2.8 stable series.

We're going to need to free up a hypervisor and put its load on other hypervisors, in order to pull out the one hypervisor and have some of its faulty hardware replaced — but there's two problems; The hypervisor to free up has asserted required CPU capabilities most of the eligible targets do not have — this prevents a migration that does not involve a shut down, reconfiguration, and restart of the guest.

TheSSS 19.0 Linux Server Out with Kernel 4.4.14, Apache 2.4.23 & MariaDB 10.1.16

TheSSS (The Smallest Server Suite) is one of the lightest Linux kernel-based operating systems designed to be used as an all-around server for home users, as well as small- and medium-sized businesses looking for a quick and painless way of distributing files across networks or to simply test some web-based software.

GNOME Control Center 3.22 to Update the Keyboard Settings, Improve Networking

The upcoming GNOME 3.22 desktop environment is still in the works, and a first Beta build was seeded to public beta testers last week, bringing multiple enhancements and new features to most of its core components and apps. While GNOME 3.22 Beta was announced on August 22, it appears that the maintainers of certain core packages needed a little more time to work on various improvements and polish their applications before they were suitable for public testing. And this is the case of GNOME Control Center, which was recently updated to version 3.21.90, which means 3.22 Beta.