What Linux Distros Would You Like To See Compared This Month For A Huge Comparison?
Submitted by Rianne Schestowitz on Friday 4th of March 2016 07:54:59 PM
Filed under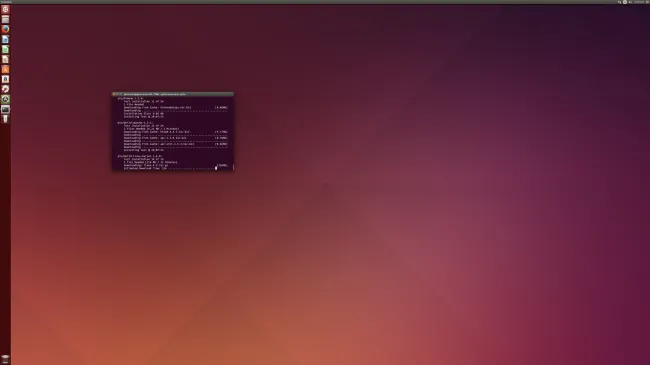 I'm in the middle of working on a large Linux distribution performance comparison that is similar to January's A 10-Way Linux Distribution Battle To Kick Off 2016. This time around though there's more interesting hardware and will likely do more than ten Linux distributions in this comparison.
The hardware used for this comparison is with a Xeon E3-1280 v5 "Skylake" CPU that boosts up to 4GHz (from our recent 9-Way Skylake Xeon CPU Linux comparison), MSI Radeon R7 370 graphics card, 16GB of DDR4 RAM, and Samsung 850 EVO SSD.
More in Tux Machines
Leftovers: Software

Emulation or WINE

On the github pull request to bring in the Vulkan backend for the Dolphin emulator, it now reads as feature complete. For those that don't know what Dolphin is, it's an emulator for playing GameCube and Wii games on your PC.

The Wine team released today another development release of their software. Version 1.9.15 has many small changes including 22 bugfixes.

Fedora: The Latest

As noted by my colleague on his blog the first round of F24 Updated Lives are now available and carry the date 20160720, Also as mentioned last week on his blog F23 Respins are not going to be actively made, however we and the rest of the volunteer team will field off-off requests as time and resources permit. We are considering a new/second tracker for the Updated Spins but as of today there are only .ISO files available at https://alt.fedoraproject.org/pub/alt/live-respins [shortlink] F24 Live-Respins . The F24 respins carry the 4.6.4-200 Kernel and roughly ~500M of updates since the Gold ISOs were released just 5 weeks ago. (some ISOs have more updates, some less)

Leftovers: Ubuntu

This week Canonical hosted a Snappy Sprint in Heidelberg, Germany where they worked to further their new package management solution originally spearheaded for Ubuntu Touch. This wasn't an Ubuntu-only event, but Canonical did invite other distribution stakeholders. Coming out of this week's event were at least positive moments to share for both Arch and Fedora developers. The Arch snaps package guy made progress on snap confinement on Arch. Currently when using Snaps on Arch, there isn't any confinement support, which defeats some of the purpose. There isn't any confinement support since it relies upon some functionality in the Ubuntu-patched AppArmor with that code not yet being mainlined. Arch's Timothy Redaelli has got those AppArmor patches now running via some AUR packages. Thus it's possible to get snap confinement working on Arch, but it's not yet too pleasant of an experience.

At the moment of this writing Vitaly's qtwebkit fork is 28 commits ahead and 39 commits behind qt:dev. I'm surprised Ubuntu's PhantomJS even works.

Ubuntu 16.04 is a LTS version of Ubuntu.Now Ubuntu team has announced the release of it's first point release,Ubuntu 16.04.1.This first point release includes many updates containing bug fixes and fixing security issues as well and as always what most of users want from a distribution and most of distributions tries to perform,Stability.This release is also well focoused on stabilty as Ubuntu 16.04.