Why Wayland anyway ?
Submitted by Rianne Schestowitz on Friday 4th of March 2016 11:18:03 PM
Filed under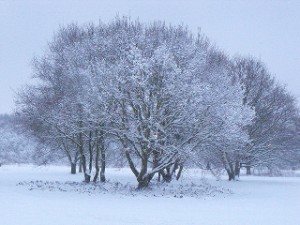 The Fedora Workstation working group decided this week that we're not quite there yet for making the Wayland session the default in Fedora 24.
That is a bit of a disappointment for me, since we have worked very hard this cycle to close the gaps; you can see the progress we've made here: primary selection, kinetic scrolling, drag-and-drop, startup notification, pointer confinement have all landed this cycle. Not to mention countless smaller bug fixes and robustness improvements. But gaps are gaps, so we will take one more cycle to address them.
More in Tux Machines
Linux Kernel News

Dell Has Sold 'Tens of Millions' Dollars' Worth of Linux Laptops

So popular Linux personality Bryan Lunduke, who recently took an hour out to talk to Dell's Senior Architect in the office of CTO — try saying that with a mouthful of doughnut — Barton George. What did he learn? Well, for one, Dell says it has 'no plans' to start shipping its Linux-powered developer laptops with anything other than Ubuntu.

Open-source voting is the answer to hacking concerns

Will we ever have a voting system that is completely error-proof and impenetrable from malicious forces? Not likely. But the security breaches that are increasingly a part of daily life serve as a call to action. Every day brings a new report of hacking or suspicious activity, and increasingly with fingers pointing to international actors. Whether it is statewide voter registration databases (Illinois and Arizona; some say more); national party organizations (the Democratic National Committee); utilities (Vermont's Burlington Electric); or Russia's state-run television station (RT) suddenly interrupting C-SPAN last week — the incident is still under investigation and not confirmed as a hack — it is all very unsettling and leaves us feeling vulnerable.

The Many, the Humble, the Ubuntu Users

I have never been much of a leading-edge computing person. In fact, I first got mildly famous online writing a weekly column titled "This Old PC" for Time/Life about making do with used gear — often by installing Linux on it — and after that an essentially identical column for Andover.net titled "Cheap Computing," which was also about saving money in a world where most online computing columns seemed to be about getting you to spend until you had no money left to spend on food.