Qubes OS 3.1 has been released!
Submitted by Roy Schestowitz on Thursday 10th of March 2016 12:01:01 PM
Filed under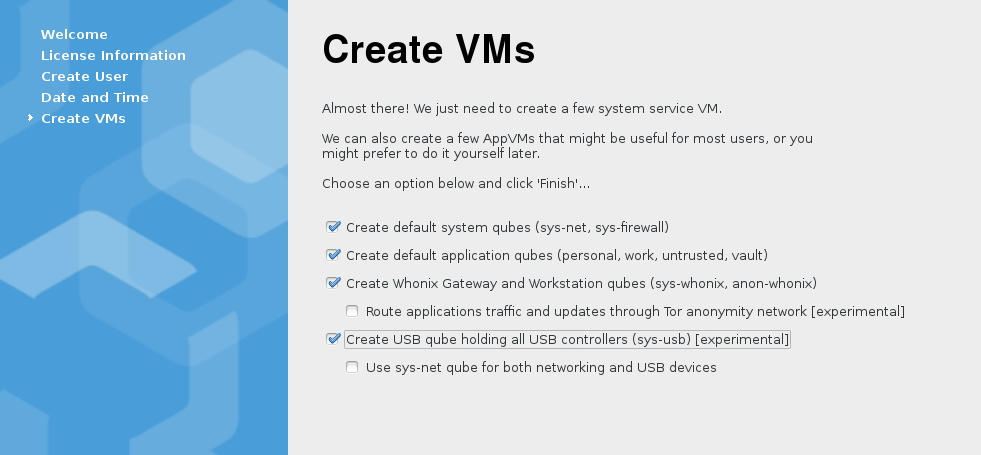 I'm happy to announce that today we're releasing Qubes OS 3.1!
The major new architectural feature of this release has been the introduction of the Qubes Management infrastructure, which is based on the popular Salt management software.
More in Tux Machines
Tool That Lets You Install Ubuntu Touch on Your Mobile Device Now Supports Maru

It's been a little over a week since we told you all about Marius Quabeck's awesome new tool that lets you easily install the Ubuntu Touch mobile operating system on your device, and it looks like the developer was quite busy adding new functionality.

3 open source time management tools

For many people, one of the reasons they cite for using a Linux-based operating system is productivity. If you're a power user who has tweaked your system just to your liking, and particularly if you adept at the command line, chances are you've realized significant gains in productivity. But do you have to be an extreme power user to make use of open source software's ability to boost your productivity? Absolutely not!

An introduction to Mozilla's Secure Open Source Fund

Thanks Mark. Mozilla is a unique institution—it's both a nonprofit mission-driven organization and a technology industry corporation. We build open source software (most notably the Firefox Web browser) and we are champions for the open Internet in technical and political fora. We've been a global leader on well-known policy issues like privacy and net neutrality, and we're also very active on most of today's big topics including copyright reform, encryption, and software vulnerabilities.

Ubuntu Snappy Core 16 Up to Release Candidate State, Raspberry Pi 3 Image Is Out

This past weekend, Ubuntu Snappy developer Michael Vogt announced the availability of the Release Candidate (RC) development milestone of the upcoming Ubuntu Snappy Core 16 operating system.