Qubes OS 3.1 has been released!
Submitted by Roy Schestowitz on Thursday 10th of March 2016 12:01:01 PM
Filed under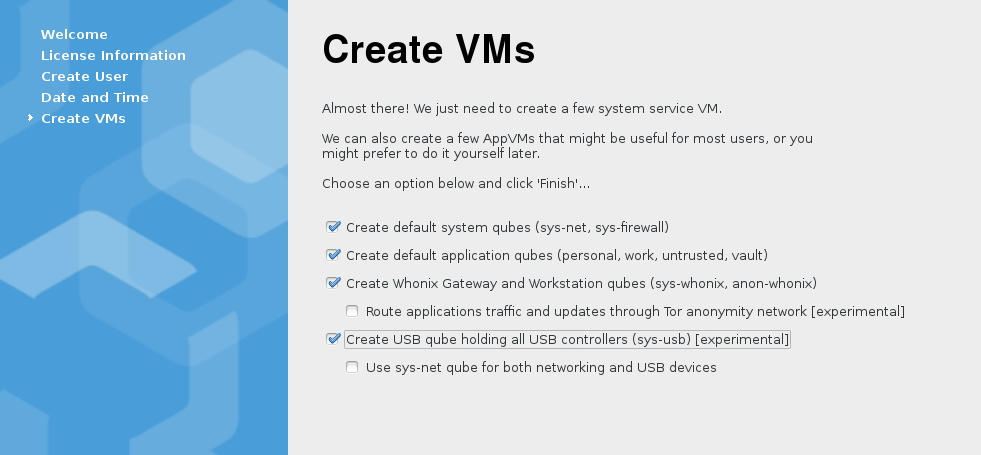 I'm happy to announce that today we're releasing Qubes OS 3.1!
The major new architectural feature of this release has been the introduction of the Qubes Management infrastructure, which is based on the popular Salt management software.
More in Tux Machines
Today in Techrights

Snapcraft 2.12 Coming Soon to Ubuntu 16.04, Lets You Access the Parts Ecosystem

The development of Snapcraft, the handy Ubuntu utility that lets you create Snaps for your applications, which you can now distribute across multiple operating systems, is advancing at a fast pace, and it looks like Snapcraft 2.12 will land soon.

GeckoLinux 421.160627.0 "Static" Editions Released Based on openSUSE Leap 42.1

Users of the GeckoLinux distribution are in for yet another treat after the announcement of updated GeckoLinux 421.160623.0 "Rolling" Editions based on the latest openSUSE Tumbleweed snapshots.

Parsix GNU/Linux 8.5 and 8.10 Receive New Security Patches, Latest LTS Kernels

Today, June 28, 2016, the developers behind the Debian-based Parsix GNU/Linux computer operating system have announced that new security patches and kernel versions are available for both Parsix GNU/Linux 8.5 and 8.10.