Dell releases new XPS 13 Developer Edition, launches Linux-based Precision laptops worldwide
Submitted by Rianne Schestowitz on Friday 11th of March 2016 02:50:20 PM
Filed under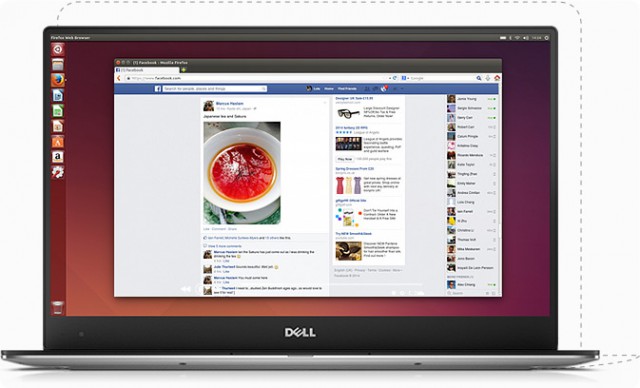 On the laptop side, Dell may be best known for its Windows devices, but, as some of you may already know, it also offers some killer Linux-based alternatives for prosumers. It all started out nearly four years ago with Project Sputnik, which led to the release of the first-gen XPS 13 Developer Edition, a Ubuntu-flavored version of the popular ultrabook, in late-2012.
»
Printer-friendly version

1610 reads

PDF version
More in Tux Machines
Android Leftovers

An Early Look At Linux 4.16 Performance On Five Systems

Here are some preliminary benchmarks of the Linux 4.16 development kernel compared to Linux 4.15 stable on five different systems. Last week I began testing out the Linux 4.16 kernel on a few different boxes and it's been going rather well (sans the ongoing AMD Raven Ridge Linux issues...). For some initial Linux 4.16 kernel benchmarks I have results today to share for a Core i5 6600K, Core i7 6800K, Xeon E3-1280 v5, Core i9 7980XE, and Ryzen 7 1800X as a few of the available boxes for testing. Tests on other hardware and a greater variety of tests will be coming in the days and weeks ahead as Linux 4.16 continues to stabilize.

Oracle open-sources DTrace under the GPL

Oracle appears to have open-sourced DTrace, the system instrumentation tool that Sun Microsystems created in the early 2000s and which has been beloved of many-a-sysadmin ever since. As noted by developer Mark J. Wielaard, this commit by an Oracle developer shows that something is afoot.

KDE receives 200,000 USD-donation from the Pineapple Fund

KDE e.V. is announcing today it has received a donation of 200,000 USD from the Pineapple Fund. With this donation, the Pineapple Fund recognizes that KDE as a community creates software which benefits the general public, advances the use of Free Software on all kinds of platforms, and protects users' privacy by putting first-class and easy to use tools in the hands of the people at zero cost. KDE joins a long list of prestigious charities, organizations and communities that the Pineapple Fund has so generously donated to. "KDE is immensely grateful for this donation. We would like to express our deeply felt appreciation towards the Pineapple Fund for their generosity" said Lydia Pinscher, President of KDE e.V.. "We will use the funds to further our cause to make Free Software accessible to everyone and on all platforms. The money will help us realize our vision of creating a world in which everyone has control over their digital life and enjoys freedom and privacy".