Go nuts, brother: Ubuntu 16.04 beta – no more auto data-spaffing
Submitted by Rianne Schestowitz on Tuesday 29th of March 2016 07:10:18 PM
Filed under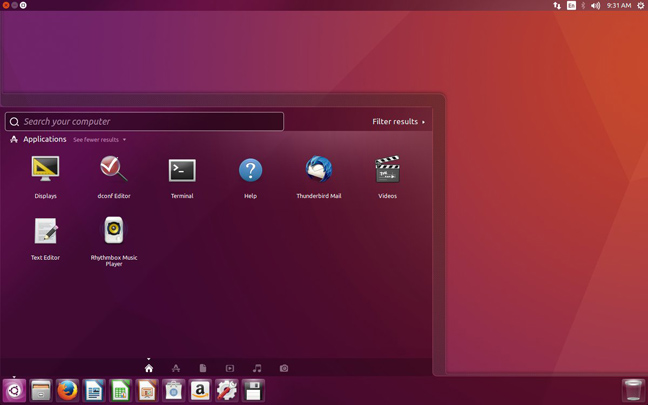 There's still a few weeks to go and this beta definitely has some rough edges, but Ubuntu 16.04 is shaping up to be an excellent release, particularly from an LTS stability standpoint. LTS releases always have to find a balance between incorporating the best of what's new with the need to support those features and apps for five years.
Leaving Unity 8 out of it means that Ubuntu users who just want stability can wait out the transition to Unity 8 with a stable system that still stays relatively up to date. Those who want to stay on the bleeding edge can upgrade again, when Unity 8 arrive in 16.10 later this year.
»
Printer-friendly version

1115 reads

PDF version
More in Tux Machines
Android Leftovers

Mining cryptocurrency with Raspberry Pi and Storj

I'm always looking for ways to map hot technologies to fun, educational classroom use. One of the most interesting, and potentially disruptive, technologies over the past few years is cryptocurrencies. In the early days, one could profitably mine some of the most popular cryptocurrencies, like Bitcoin, using a home PC. But as cryptocurrency mining has become more popular, thanks in part to dedicated mining hardware, the algorithms governing it have boosted computational complexity, making home PC mining often impractical, unprofitable, and environmentally unwise.

Latest Openwashing and Attacks on FOSS

Systemd, Devuan, and Debian; FOSS at the Back End

The move toward fast, serverless computing technology got a boost this month from Iguazio Systems Ltd. The data platform company (named from the Iguazu waterfalls in South America) announced the release of Nuclio, an open-source, multicloud serverless framework that claims faster-than-bare-metal speed. "We provide one platform, all the data services that Amazon has, or at least the ones that are interesting, serverless functions, which are 100 times faster, and a few more tricks that they don't have," said Yaron Haviv (pictured), founder and chief technology officer of Iguazio Systems. "We do fewer services, but each one kicks ass; each one is much faster and better engineered."

The Open Networking Foundation (ONF) today released 4.1 of its Central Office Re-architected as a Data Center (CORD) code. CORD has only been around as an independent project within ONF for about a year and a half, but with this release a couple of things have gelled for the project. First, it has merged its residential-CORD, mobile-CORD, and enterprise-CORD into one overarching project. Secondly, the ONF has realized CORD's relevance in edge computing and edge cloud data centers.