Having offended everyone else in the world, Linus Torvalds calls own lawyers a 'nasty festering disease'
Submitted by Roy Schestowitz on Friday 26th of August 2016 11:15:47 PM
Filed under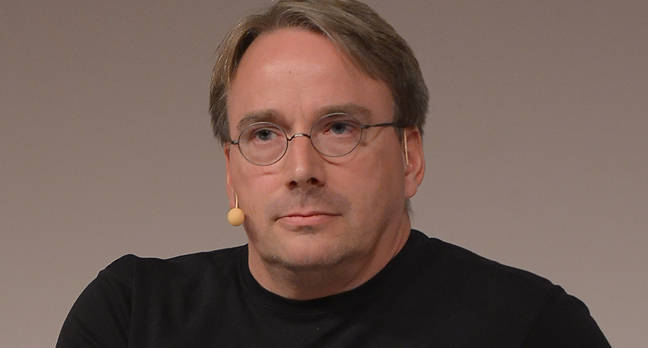 Coding curmudgeon Linus Torvalds has gone off on yet another rant: this time against his own lawyers and free software activist Bradley Kuhn.
On a mailing list about an upcoming Linux conference, a discussion about whether to include a session on the GPL that protects the open source operating system quickly devolved in an angry rant as its founder piled in.
»
Printer-friendly version

20983 reads

PDF version
More in Tux Machines
Android Leftovers

Ryzen 3 Linux Gaming Benchmarks: NVIDIA vs. AMD Radeon

This week I posted some fresh OpenGL vs. Vulkan benchmarks on the AMD Ryzen 3 while for this weekend article are some more Linux gaming benchmarks from the budget-friendly Ryzen 3 1200 and Ryzen 3 1300X processors. On the Ryzen 3 1200 and Ryzen 3 1300X, NVIDIA's GeForce GTX 1050 and GTX 1060 graphics cards were tested while on the Radeon side was the RX 560 and RX 480 graphics cards. The NVIDIA driver release used was the 384.59 driver while on the Radeon side was Linux 4.13 AMDGPU DRM plus Mesa 17.3-dev Git built against LLVM 6.0 SVN using the Padoka PPA.

Some Fresh I/O Scheduler Benchmarks: Linux 4.13 With BFQ, CFQ, Kyber, Deadline

For those curious about the state of I/O schedulers with the in-development Linux 4.13 kernel, here are some fresh disk benchmarks using the 4.13 Git kernel on an Intel laptop/ultrabook and testing the various in-kernel options. Tests were done from a Broadwell era Lenovo ThinkPad X1 Carbon with SSD. In the days ahead I'll have some tests as well from a slower, rotational media system.

Wine 2.15

The Wine development release 2.15 is now available.

Coming a few days late, Wine 2.15 is now available as the latest bi-weekly development snapshot leading up to the Wine 3.0 release in a few months.