Having offended everyone else in the world, Linus Torvalds calls own lawyers a 'nasty festering disease'
Submitted by Roy Schestowitz on Friday 26th of August 2016 11:15:47 PM
Filed under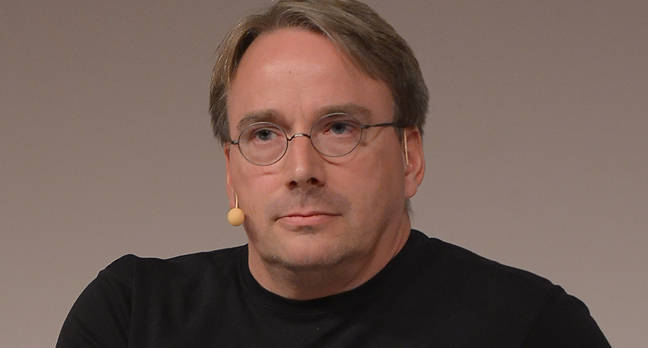 Coding curmudgeon Linus Torvalds has gone off on yet another rant: this time against his own lawyers and free software activist Bradley Kuhn.
On a mailing list about an upcoming Linux conference, a discussion about whether to include a session on the GPL that protects the open source operating system quickly devolved in an angry rant as its founder piled in.
»
Printer-friendly version

22264 reads

PDF version
More in Tux Machines
Security: Updates, Synopsys/Black Duck FUD, and Software Security Over Convenience

MIPI-CSI camera kit runs Linux on Apollo Lake

Congatec's rugged, Linux-driven "Conga-CAM-KIT/MIPI" camera kit combines its Intel Apollo Lake based Conga-PA5 SBC with a MIPI-CSI 2 camera from Leopard Imaging and other components. Congatec announced a Conga-CAM-KIT/MIPI camera kit, also referred to as the MIPI-CSI 2 Smart Camera Kit. The kit runs a Yocto Project based Linux distribution on Congatec's Conga-PA5, a Pico-ITX SBC with Intel's Apollo Lake Atom, Pentium, and Celeron SoCs. Also included is a MIPI-CSI 2 camera (LI-AR023Z-YUV-MIP) from Leopard Imaging based on ON Semiconductor's AR0237 HD sensor. Extended temperature ranges are supported.

Latest on webOS

Red Hat Leftovers

With improved productivity, better IT resource utilization, and better infrastructure scalability, hyperconverged solutions are becoming a modern alternative to traditional storage appliances. Fueled by next-generation datacenter requirements, software-defined datacenters led in part by hyperconverged infrastructure, are affecting how applications are built and deployed. In short, application providers are realizing turnkey hyperconverged solutions can offer them a competitive edge.

This series (see Part 1) takes the reader on a journey, taking a peek inside a Red Hat Open Innovation Labs Residency. A top tier experience for any customer*, a residency exposes them to open collaboration, open technologies, and fast agile application delivery methods. This experience often escapes organizations attempting digital transformation. Through submersion in an Open Innovation Labs residency, Red Hat shares its experience in managing, developing, and delivering solutions. This is about successfully achieving organizational goals using open communities, open technologies, and open collaboration.

The software developers and distributors who have backed the "first-time cure period" approach of GPLv3 for use with GPLv2 programs are, as they have stated, improving certainty for users and redistriubutors everywhere. So far as our experience shows, this occurs at no expense to the legitimate interest of free software programmers who want their license terms respected by redistributors downstream. Everyone wins, except trolls. We hope more developers and companies will climb aboard this bandwagon.