From OSX to Ubuntu
Submitted by Roy Schestowitz on Wednesday 11th of January 2017 11:35:24 AM
Filed under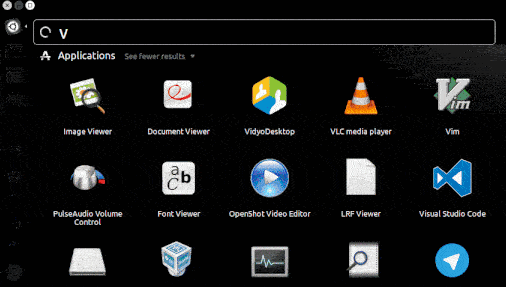 I didn't debate this for days, I installed the latest available Ubuntu right away as it was the distribution I was using before moving to OSX (I even contributed to a book on it!). I was used to Debian-based systems and knew Ubuntu was still acclaimed for its ease of use and great hardware support. I wasn't disappointed as on the X1 everything was recognized and operational right after the installation, including wifi, bluetooth and external display.
I was greeted with the Unity desktop, which was disturbing as I was a Gnome user back in the days. Up to a point I installed the latter, though in its version 3 flavor, which was also new to me.
I like Gnome3. It's simple, configurable and made me feel productive fast. Though out of bad luck or skills and time to spend investigating, a few things were not working properly: fonts were huge in some apps and normal in others, external display couldn't be configured to a different resolution and dpi ratio than my laptop's, things like that. After a few weeks, I switched back to Unity, and I'm still happily using it today as it has nicely solved all the issues I had with Gnome (which I still like a lot though).
»
Printer-friendly version

989 reads

PDF version
More in Tux Machines
Servers: Containers, 'Cloud', Microservices, and Hyperledger

Games: Steam Sale, Skirmish Line, Maia, Observer

Canonical on Path to IPO as Ubuntu Unity Linux Desktop Gets Ditched

In October 2010, Mark Shuttleworth, founder of the Ubuntu open-source operating system and CEO of Canonical, announced his grand plan to build a converged Linux desktop that would work on mobile devices, desktops and even TVs. He called the effort "Unity" and poured significant financial resources into it. Seven years later, the Unity dream is dead. On Oct. 19, Ubuntu 17.10 was released as the first Ubuntu Linux version since 2010 that didn't use Unity as the default Linux desktop. In a video interview with eWEEK, Shuttleworth details the rationale behind his decision to cancel Unity and why he has now put his company on the path toward an initial public offering (IPO). Because Ubuntu has moved into the mainstream in a bunch of areas, including the cloud, he said some of the things his company had been doing were never going to be commercially sustainable. Also: Ubuntu 17.10 delivers new desktop and cloud enhancements

More "Linux On Galaxy"

Samsung is bringing desktop Linux to its smartphones. The 'Linux on Galaxy' project will let users "run Linux-based distributions on mobile devices".

echnology companies have worked in the past to let your smartphones work like desktop computers; Microsoft's Continuum is the most notable effort in this direction. The latest attempt was made by Samsung. The company, with the launch of its flagship Galaxy S8, introduced the new DeX dock.