Why I switched from OS X to GNU/Linux
Submitted by Roy Schestowitz on Sunday 15th of January 2017 11:38:05 AM
Filed under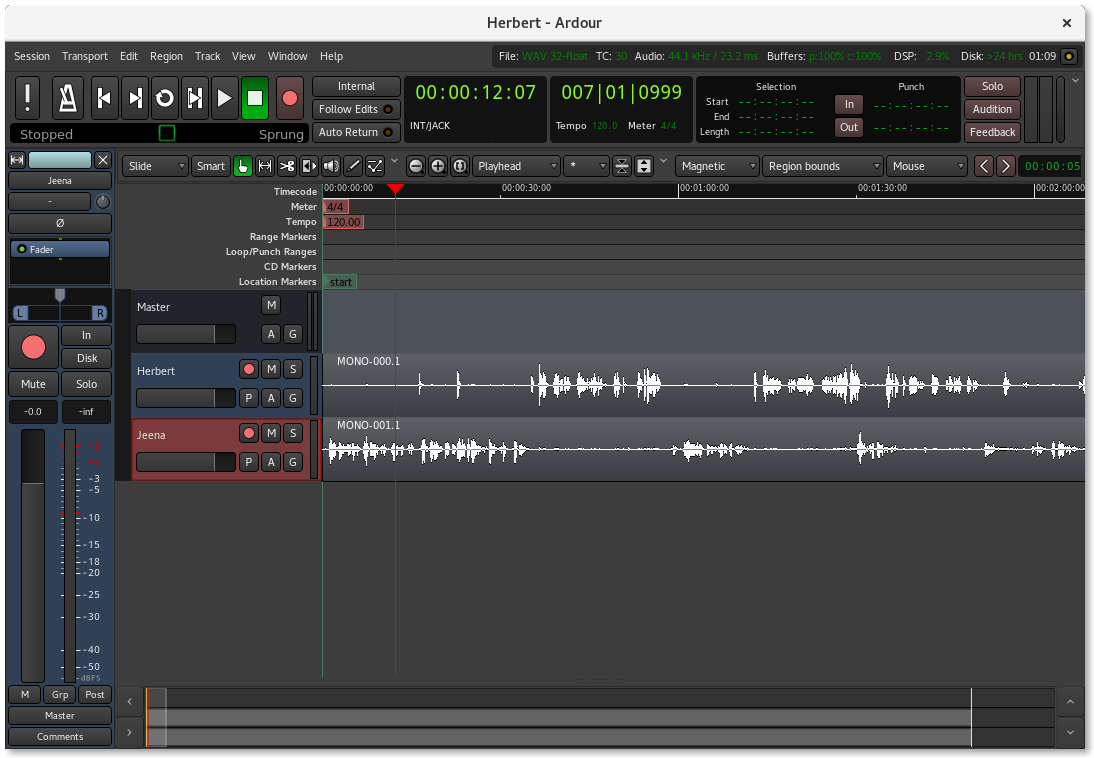 After I was done with my studies at the university I wanted to work for some company which worked with Open Source, I started at Pelagicore, where I still work. There we are creating custom Linux distributions for car manufacturers, we do UI work, we write Linux drivers, Linux middleware and so on. Because we work with Linux it is much more convinient to run Linux nativelly for developement too. At Pelagicore (almosc) all developers work on Linux desktops and laptops, I felt that I fit right in with my ThinkPad. And this was also why I used my iMac less and less, everybody around me was using Linux, it became cumbersome to do the overhead to get stuff running on the iMac which I already had running at work and on my laptop on Linux.
I started with Ubuntu, but quite fast switched to Debian testing with Gnome 3 because I learned about how Canonical treats everyone, their users (the [Amazon problem (http://www.zdnet.com/article/shuttleworth-defends-ubuntu-linux-integrating-amazon/) with Unity Dash search results, problems with their Intellectual Property Policy, etc.) It also helped that there was Jeremiah, who evangalizes debian day in day out at work.
In between I wanted to try out Arch Linux so I installed it on my ThinkPad, and man this was a performance boost, it felt like a new machine in comperison to Ubuntu. Nowadays I run Arch at work too. For stuff which doesn't work, like some specific version of Yocto, I wrap it into a docker container with a Ubuntu image for compatibility.
»
Printer-friendly version

1109 reads

PDF version
More in Tux Machines
Ubuntu 17.10 Launches Tomorrow with GNOME 3.26, but You Can Still Use Unity

Ubuntu contributor Didier Roche shared today the last blog article for the development cycle of the Ubuntu 17.10 (Artful Aardvark) operating system, which is expected to launch tomorrow, October 19. Also: Ubuntu 17.10 is back on track with GNOME: Here's why that's a good thing

KDE Applications 17.12 GNU/Linux Software Stack Set to Arrive on December 14

Now that the KDE Applications 17.08 software suite got its second point release, it's time for the KDE developers to concentrate their efforts on the next major update, KDE Applications 17.12.

Ubuntu GNOME Shell in Artful: Day 16

All good things must come to an end, however, in that particular case, it's rather a beginning! We are indeed almost done in our road to Artful, which means that 17.10 is just around the corner: official Ubuntu 17.10 release is due tomorrow. Of course, it doesn't mean we stop right away working on it: you will have bug fixes and security updates for 9 months of support! It's thus time to close this series on Artful, and for this, we are going to tackle one topic we didn't get to yet, which is quite important approaching the release: upgrading from a previous Ubuntu release! For more background on our current transition to GNOME Shell in artful, you can refer back to our decisions regarding our default session experience as discussed in my blog post.

Trying Out System76's Pop!_OS Ubuntu-Based Operating System

Besides Ubuntu 17.10 "Artful Aardvark" launching tomorrow, System76 is also expected to issue their first official release of the Ubuntu-derived Pop!_OS operating system they plan to begin shipping on their laptops/desktops. Curious about their modifications to Ubuntu 17.10, I decided to give the latest snapshot of it a ride. For those that missed the earlier news this summer, back in June is when System76 announced Pop!_OS as the Linux distribution to be shipped on their future PCs/laptops. System76 had been shipping stock Ubuntu installations on their systems since its founding in 2005, but with Ubuntu shifting from Unity back to GNOME Shell and other changes, System76 found it time to give their own take on a Linux desktop OS.