Why I switched from OS X to GNU/Linux
Submitted by Roy Schestowitz on Sunday 15th of January 2017 11:38:05 AM
Filed under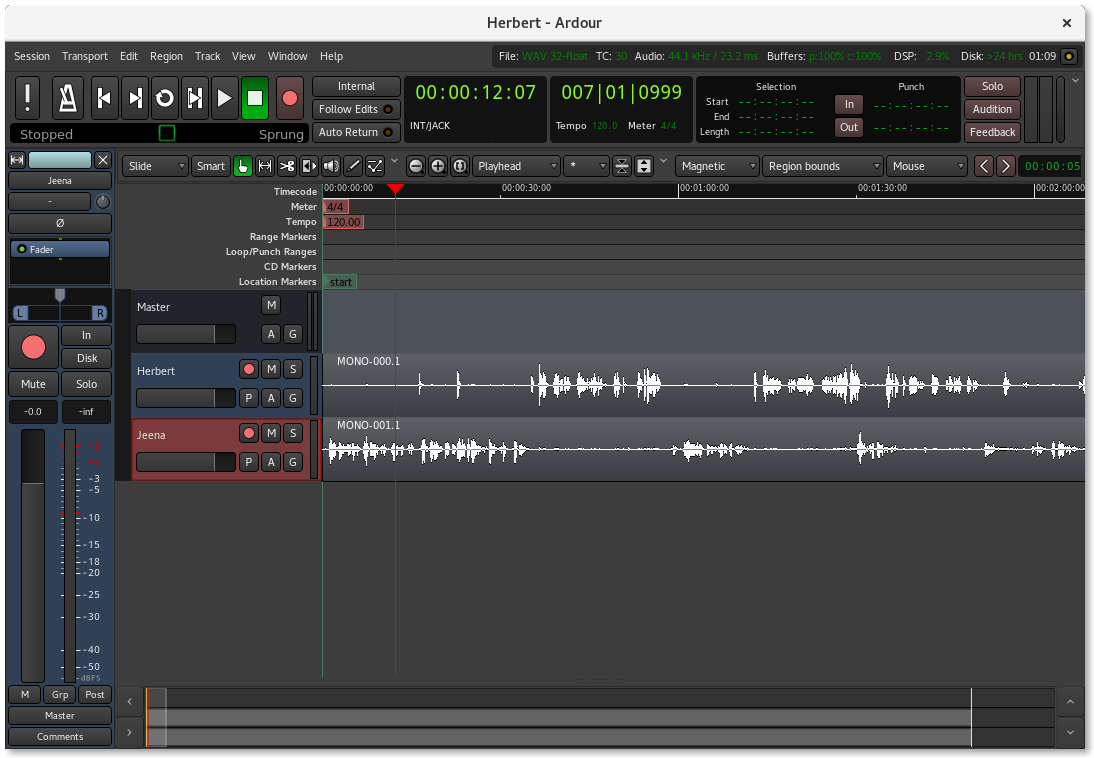 After I was done with my studies at the university I wanted to work for some company which worked with Open Source, I started at Pelagicore, where I still work. There we are creating custom Linux distributions for car manufacturers, we do UI work, we write Linux drivers, Linux middleware and so on. Because we work with Linux it is much more convinient to run Linux nativelly for developement too. At Pelagicore (almosc) all developers work on Linux desktops and laptops, I felt that I fit right in with my ThinkPad. And this was also why I used my iMac less and less, everybody around me was using Linux, it became cumbersome to do the overhead to get stuff running on the iMac which I already had running at work and on my laptop on Linux.
I started with Ubuntu, but quite fast switched to Debian testing with Gnome 3 because I learned about how Canonical treats everyone, their users (the [Amazon problem (http://www.zdnet.com/article/shuttleworth-defends-ubuntu-linux-integrating-amazon/) with Unity Dash search results, problems with their Intellectual Property Policy, etc.) It also helped that there was Jeremiah, who evangalizes debian day in day out at work.
In between I wanted to try out Arch Linux so I installed it on my ThinkPad, and man this was a performance boost, it felt like a new machine in comperison to Ubuntu. Nowadays I run Arch at work too. For stuff which doesn't work, like some specific version of Yocto, I wrap it into a docker container with a Ubuntu image for compatibility.
»
Printer-friendly version

1269 reads

PDF version
More in Tux Machines
Canonical Officially Announces Mozilla's Firefox as a Snap App for Ubuntu Linux

The Firefox Snap package appears to be maintained by Mozilla, which allows Linux users to test drive the latest features of their Quantum browser on multiple GNU/Linux distributions that support Canonical's Snappy universal binary format. Developed by Canonical, the Snap universal application packaging format for Linux lets Linux users enjoy the most recent release of a software product as soon as it's released upstream. It's secure by design and works natively on multiple popular Linux OSes.

today's leftovers

Unfortunately the AMDKFD GPUVM support for discrete GPUs isn't looking like it will make it for the Linux 4.17 kernel cycle. This past week brought the AMDKFD updates for DRM-Next, a.k.a. Linux 4.17. While it has much of the discrete GPU support landing that we have long been looking forward to seeing in the mainline kernel in order to run ROCm OpenCL out-of-the-box, unfortunately, the GPUVM support wasn't part of that pull. The GPUVM support for discrete Radeon GPUs was still being discussed and not ready for pulling.

When I used Krita for the first time I already knew most of the tools, so it was easy to use. But I needed to learn more, then I watched a video that explained the basic tools and method to paint. I thought then that Krita was a good tool for painting. Today I can tell it's a great tool for digital artists. My personal opinion: Krita is the best and I really can't use a different program.

Very small Roundup this week, so there will be space for the CLT report and pics – thanks Marc for writing this up! Loads of updates through; as always, you can check for yourself on Mageia Advisories, the Mageia AppDB, PkgSubmit to see the last 48 hours, and Bugzilla to see what's currently happening.

Replacing Windows

A new maintenance update of the Ubuntu-based Zorin OS GNU/Linux distribution arrived at the end of this week with a bunch of enhancements to its desktop environment, as well as the latest versions of core components and apps. Zorin OS 12.3 is here as the latest stable update of the Ubuntu-based operating system with a focus on improving the security, stability, and functionality of Zorin OS, which was always known as one of the most reliable open-source alternatives to Microsoft's Windows operating system. Therefore, probably the most important change of the Zorin OS 12.3 release is the introduction of Wine 3.0, the latest stable version of the compatibility layer for running Windows programs on Linux and UNIX-like systems, which ensures better compatibility with more Windows apps and games on Zorin OS.

 

Under the new rules, it doesn't matter which browser you have selected as the default; if you use the basic Mail app within Windows, any link you click will open up Edge.

 

With over 130,000 employees, Airbus uses a lot of office productivity software. It recently decided to make a big bet on Google's G Suite software package after running the company for years on hosted versions of Microsoft Office, according to a report.  

Games: Kingdom Ka, Starmancer and More

For those searching for a bit of poetry in their games, Kingdom Ka [itch.io] from Carrot Cake Studios may satisfy that craving. Originally created as the developer's final project in university, it has been refined over the months following and released as a full game at the end of February.

One thing Linux doesn't have enough of, is good racing games.