Why I switched from OS X to GNU/Linux
Submitted by Roy Schestowitz on Sunday 15th of January 2017 11:38:05 AM
Filed under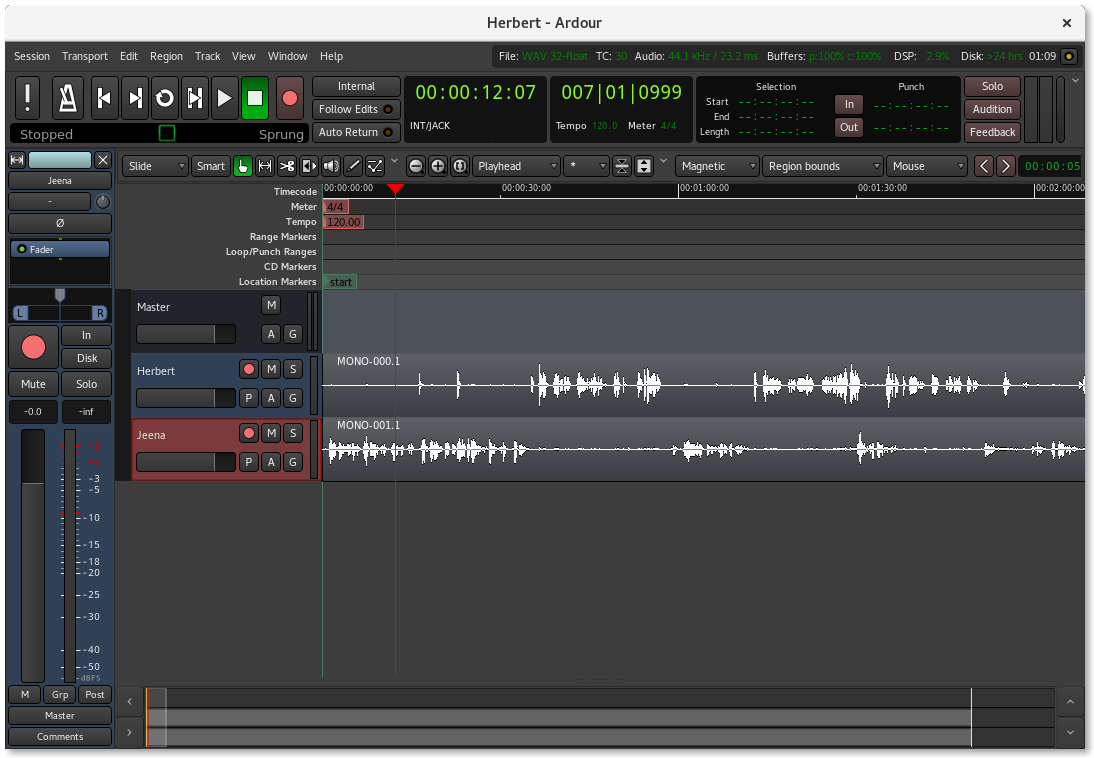 After I was done with my studies at the university I wanted to work for some company which worked with Open Source, I started at Pelagicore, where I still work. There we are creating custom Linux distributions for car manufacturers, we do UI work, we write Linux drivers, Linux middleware and so on. Because we work with Linux it is much more convinient to run Linux nativelly for developement too. At Pelagicore (almosc) all developers work on Linux desktops and laptops, I felt that I fit right in with my ThinkPad. And this was also why I used my iMac less and less, everybody around me was using Linux, it became cumbersome to do the overhead to get stuff running on the iMac which I already had running at work and on my laptop on Linux.
I started with Ubuntu, but quite fast switched to Debian testing with Gnome 3 because I learned about how Canonical treats everyone, their users (the [Amazon problem (http://www.zdnet.com/article/shuttleworth-defends-ubuntu-linux-integrating-amazon/) with Unity Dash search results, problems with their Intellectual Property Policy, etc.) It also helped that there was Jeremiah, who evangalizes debian day in day out at work.
In between I wanted to try out Arch Linux so I installed it on my ThinkPad, and man this was a performance boost, it felt like a new machine in comperison to Ubuntu. Nowadays I run Arch at work too. For stuff which doesn't work, like some specific version of Yocto, I wrap it into a docker container with a Ubuntu image for compatibility.
»
Printer-friendly version

1366 reads

PDF version
More in Tux Machines
Android Leftovers

today's leftovers

We sometimes get asked whether we will sell previous Librem models at a discount. The fact is that we normally don't have a lot of Librem laptops lying around–the current stock sells out quickly and we order new batches. However, we also sometimes offer more than one type of Librem 13 or 15 laptop so customers can pick which hardware appeals most to them. Most recently this happened when we offered you the choice of i5 vs. i7 CPU and the choice of adding on a TPM chip. The demand for the i7 CPU and TPM chips were overwhelming to the point that both the i7 and TPM chip are now standard on our entire product line.

Just as service providers must reinvent their networks by using open source technologies, network engineers must also reinvent themselves to ensure they are qualified to handle this new world of software-defined networking (SDN). Engineers that are well-versed in SDN and network functions virtualization (NFV) are in hot demand. According to a survey conducted in conjunction with SDxCentral's 2018 NFV Report Series Part 1: NFV Infrastructure and VIM, 64 percent of respondents said that lack of training and in-house talent was hindering the adoption of NFV.

NVIDIA released today the 390.77 Linux driver, the latest in the 390 "long-lived" driver branch, for those not using the short-lived 396 bleeding-edge driver series. With the NVIDIA 390.77 Linux driver release it now works with up through the Linux 4.17 stable kernel series. Additionally, there are several pressing bug fixes.

Igalia developers have been very involved with the Intel open-source developers on getting the long-awaited OpenGL 4.6 support into the "i965" Mesa driver. As has been the case for a while, out-of-tree patches can allow this to happen but with the Mesa 18.2 branching soon, it doesn't look like this will materialize ahead of this next release.

Make sure you commit anything you want to end up in the KDE Applications 18.08 release to them :) We're already past the dependency freeze. [...] August 16: KDE Applications 18.08 Release

Welcome to the Ubuntu Weekly Newsletter, Issue 536 for the week of July 8 – 14, 2018.

Games: Atari VCS Console, Humble Store and TUNG (The Ultimate Nerd Game)

Following criticism of its mediocre internal makeup the Ataris VCS console will now ship with 8GB RAM by default, up from the 4GB proposed during the funding push. It's a decent increase in memory that should help the system cope better with more intensive indie games (don't expect AAA titles to play nicely on the machine with the middling AMD Bristol Ridge APU).

For those of you who love your platformers, regardless of them being 2D, 3D, puzzle or action adventures there's bound to be something for the bored Linux gamer in the Humble Store Pixel Perfect Platformers Sale.

The Ultimate Nerd Game or TUNG for short, is a first-person sandbox game about building intricate machines and it made me feel so very dumb. If you loved Minecraft's Redstone circuits or anything remotely similar, this is probably a free game you're going to love. For me, it was an exercise in frying my brain like it's in a microwave.

OSS Leftovers