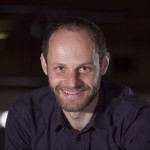 Today we are happy to announce the availability of Sailfish X for Sony Xperia 10. We also introduce a campaign giving all existing Sailfish customers a nice offer on the Sailfish X licence for Xperia 10, and for other devices.
As the latest additions to the Sailfish X product family, the Xperia 10 and Xperia 10 Plus have been reviewed as good value-for-money devices with eye-catching 6 and 6.5-inch 21:9 displays, and premium build quality. The devices are also the first Sailfish devices to come with user data encryption enabled by default. We think they're great devices and we think you'll love them too.
The Xperia 10 and Xperia 10 Plus can fully utilise all the latest features and updates in the recently announced Sailfish OS 3.2.0 Torronsuo release, including the latest hardware adaptation support updates, the enhanced security features, the latest Android App Support and more.
[3]