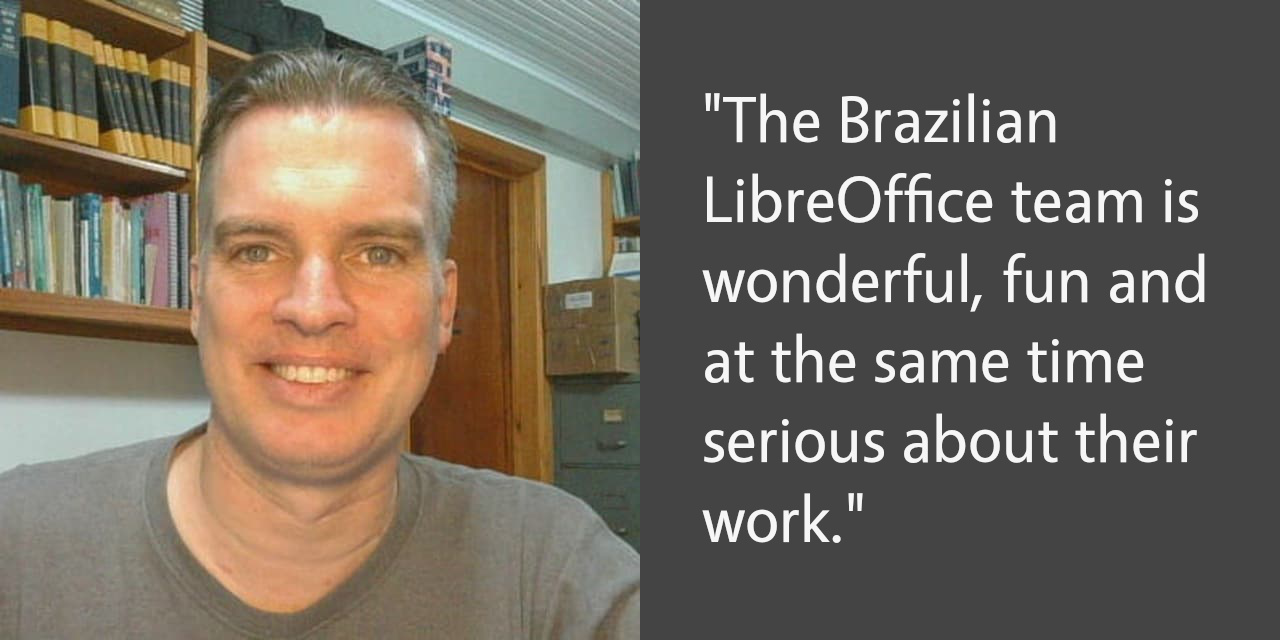 I am a son and grandson of American missionaries who moved to Brazil in 1952. Since my mother was born here (my father was a seven month old baby), I was born automatically a Brazilian citizen – even though I was born in the USA. Being brought up in Brazil, I learned both American English in the home, and learned Brazilian Portuguese in parallel. I am fluent in both languages. Computers came into my life as my dad saw the importance and value of them in the eighties. Watching him hack an Apple IIe and a daisy wheel printer to get the tilde accent over the letter "y" was an adventure in and of itself.
Since I was homeschooled, the value and importance of open source software became very clear to me as soon as I heard about it around 1999. As soon as I heard of Linux, I got hooked. Then, I heard of StarOffice which later became OpenOffice, which forked into LibreOffice and saw the birth of The Document Foundation.
I have been on a learning journey for most of my life. Everything I have learned is self-taught, including LibreOffice. My main activity in life is teaching in general. Teaching software to newbies such as the elderly, the underprivileged and young people is a passion I have. LibreOffice is an excellent starting point as it has virtually all the basic areas: text, images, markup languages, programming logic on a very simple scale with macros, databases etc., and much, much, more.
[3]