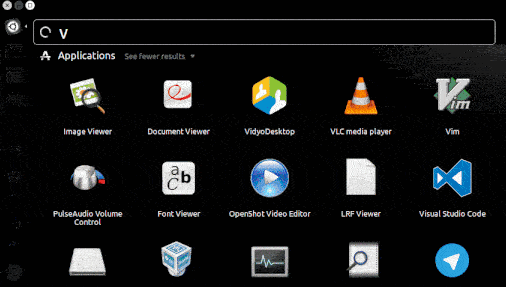 I didn't debate this for days, I installed the latest available Ubuntu right away as it was the distribution I was using before moving to OSX (I even contributed to a book on it!). I was used to Debian-based systems and knew Ubuntu was still acclaimed for its ease of use and great hardware support. I wasn't disappointed as on the X1 everything was recognized and operational right after the installation, including wifi, bluetooth and external display.
I was greeted with the Unity desktop, which was disturbing as I was a Gnome user back in the days. Up to a point I installed the latter, though in its version 3 flavor, which was also new to me.
I like Gnome3. It's simple, configurable and made me feel productive fast. Though out of bad luck or skills and time to spend investigating, a few things were not working properly: fonts were huge in some apps and normal in others, external display couldn't be configured to a different resolution and dpi ratio than my laptop's, things like that. After a few weeks, I switched back to Unity, and I'm still happily using it today as it has nicely solved all the issues I had with Gnome (which I still like a lot though).
[5]