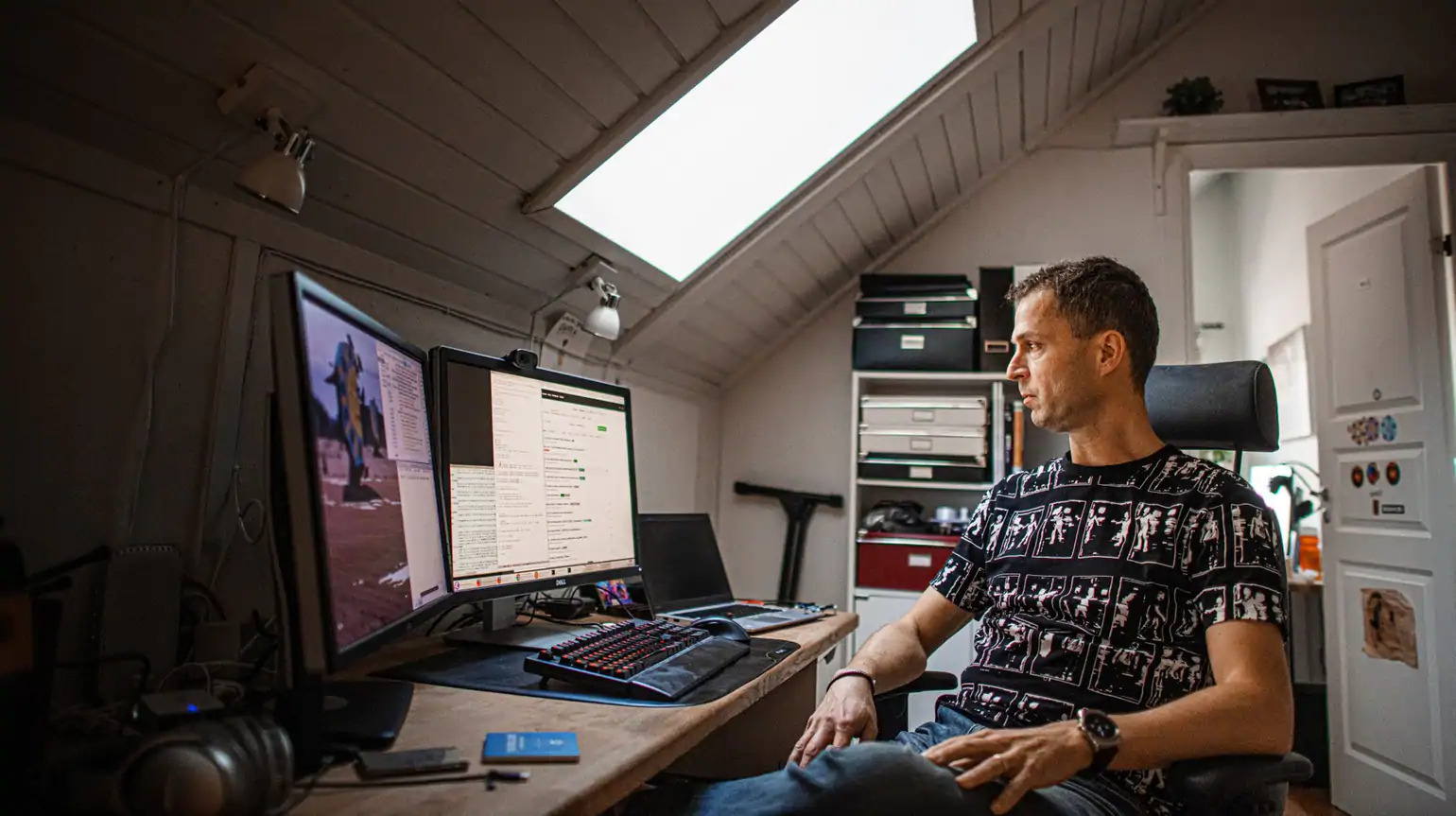 In the afternoon of October 1st 2019, I had the pleasure of welcoming Linus Larsson and Jonas Lindkvist into my home in Huddinge, south of Stockholm, Sweden. My home is also my office as I work full-time from home. These two fine gentlemen work for Sweden's largest morning newspaper, Dagens Nyheter, which boasts 850,000 daily readers.
Jonas took what felt like a hundred photos of me, most of them when I sit in my office chair at my regular desk where my primary development computers and environment are. As you can see in the two photos on this blog post. I will admit that I did minimize most of my regular Windows from the screens to that I would accidentally reveal something personal or sensitive, but the plus side is that if you pay close attention you can see my Simon Stålenhag desktop backgrounds better!
Me and Linus then sat down and talked. We talked about my background, how curl was created and how it has "taken off" to an extent I of course could never even dream about. Today, I estimate that curl runs in perhaps ten billion installations. A truly mind boggling – and humbling – number.
[3]