GNUnet 0.12.2 released
Submitted by Roy Schestowitz on Monday 13th of January 2020 04:30:16 PM
Filed under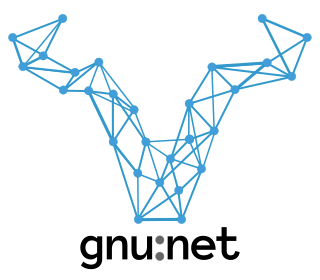 We are pleased to announce the release of GNUnet 0.12.2.
This is a new bugfix release. In terms of usability, users should be aware that there are still a large number of known open issues in particular with respect to ease of use, but also some critical privacy issues especially for mobile users. Also, the nascent network is tiny and thus unlikely to provide good anonymity or extensive amounts of interesting information. As a result, the 0.12.2 release is still only suitable for early adopters with some reasonable pain tolerance.
»
Printer-friendly version

1734 reads

PDF version
More in Tux Machines
7 Linux Distros to Look Forward in 2021

Here is a list of most anticipated Linux distributions you should keep an eye on in the year 2021.

Games Leftovers

Sign up for the Public Domain Game Jam on itch.io »

With the following commit, Thomas Frohwein (thfr@) added a joystick/gamecontroller driver to -current: [...]

For those interested in Godot as the premiere open-source 2D/3D game engine or just looking for some interesting technical talks to enjoy this weekend, the first GodotCon Online is today. GodotCon 2021 is the open-source game engine's first entirely online conference for developers, users, and other contributors to this promising open-source project. The YouTube-based event has been running from 8:45 UTC today until 16:00 UTC, but fear not if you missed out as you can already go back and listen to the prior talks in the stream. The recordings will remain available for those wanting to enjoy it in the days ahead. All of the content is free of charge.

Programming Leftovers

Nouveau X.Org Driver Sees First Release In Two Years

Two years and nine patches later, xf86-video-nouveau 1.0.17 is out as the latest X.Org driver update for this open-source NVIDIA driver component. Like the other DDX drivers with the exception of the generic xf86-video-modesetting driver that is quite common now to those still running on X.Org with the open-source stack, xf86-video-nouveau seldom sees new activity. Since the prior v1.0.16 release two years ago there has been less than a dozen patches for it. The interesting activity happens in DRM/KMS kernel space and an increasing number of users are just relying upon xf86-video-modesetting over these hardware-specific X.Org user-space drivers.