Devices: ATMegaZero, Arduino, Raspberry Pi, RISC-V
Submitted by Roy Schestowitz on Tuesday 28th of July 2020 08:44:07 AM
Filed under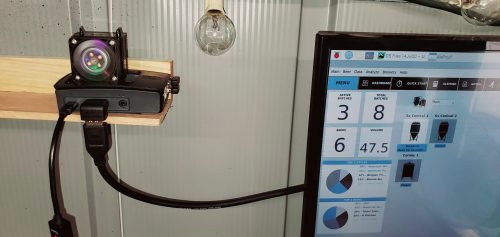 ATMegaZero is an Arduino Leonardo compatible board based on Microchip ATmega32U4 8-bit AVR microcontroller that mostly follows Raspberry Pi Zero form factor with the 40-pin GPIO header, MicroSD card slot, and one micro USB port in the same location.

The MIPI CSI camera connector makes place for an OLED display connector, and the HDMI port is obviously gone, but you also get an 8-pin header to easily install an ESP8266 based ESP-01 module to add WiFi connectivity.

Codasip, a supplier of customisable RISC-V embedded processor IP, has released the Bk7, the most advanced core in the Codasip family of RISC-V processor IP, and built specifically for customisation and domain-specific optimisation.

The Bk7 is intended for any sophisticated modern application, from security to real-time AI processing, especially where embedded Linux is required.

The Codasip Bk7 is a 64-bit processor core with a single in-order 7-stage pipeline, fully compliant with the RV64IMAFDC instruction set architecture (ISA). As with all Codasip Bk cores, the open RISC-V standard makes it possible to configure and extend the core to precisely fit the customer's domain-specific needs.
»
Printer-friendly version

1360 reads

PDF version
More in Tux Machines
Stable Kernels: 5.8.1, 5.7.15, 5.4.58, and 4.19.139

I'm announcing the release of the 5.8.1 kernel. All users of the 5.8 kernel series must upgrade. The updated 5.8.y git tree can be found at: git://git.kernel.org/pub/scm/linux/kernel/git/stable/linux-stable.git linux-5.8.y and can be browsed at the normal kernel.org git web browser: https://git.kernel.org/?p=linux/kernel/git/stable/linux-s...

Games: Drink More Glurp, RimWorld, Jumpala and More

Android Leftovers

today's howtos